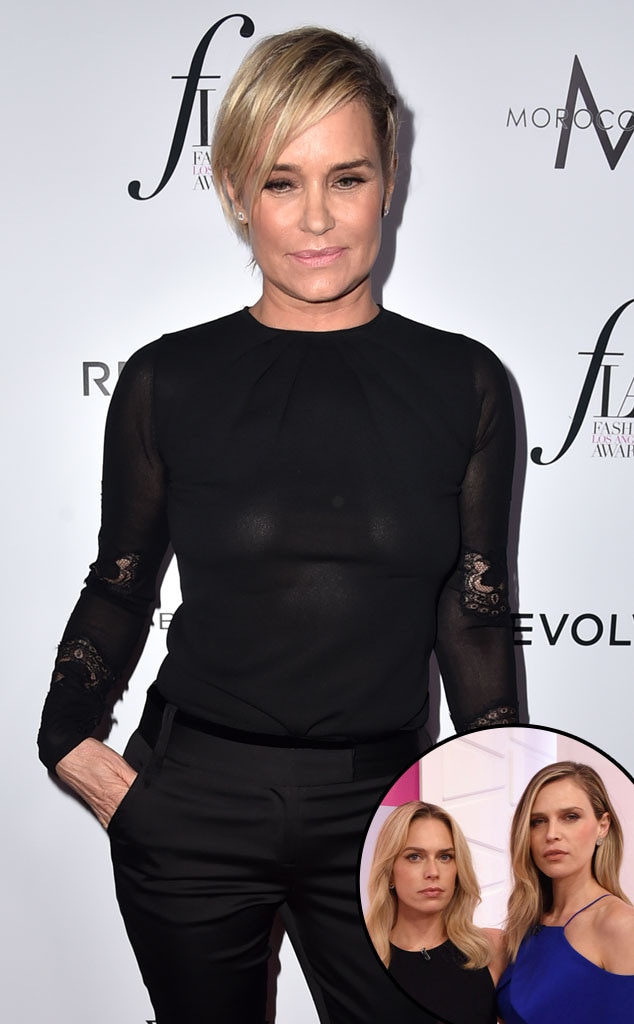 Alberto E. Rodriguez/Pret-a-Reporter/Getty Images, Bryan Bedder/Getty Images for Amazon
The Foster sisters are fully onboard with their father, David Foster, moving on. 
Speaking to Ryan Seacrest on KIIS FM, Erin Foster and Sara Foster opened up about the music mogul's newfound bachelor status since splitting from Yolanda Hadid last December after four years of marriage. The Barely Famous stars are no stranger to their 66-year-old dad's dating habits, especially since his divorce from the Real Housewives of Beverly Hills celeb marked his fourth major breakup across a span of four decades. 
In fact, the sisters can barely a recall time in which David wasn't playing the field. 
"Our friends think he's hot and when he became single for the first time in our lives when I was about 23, he was like, 'So obviously I'm going to start dating. My rule is that I'm not going to date anyone younger than my oldest daughter.' Then after a year he was like, 'OK, there's a new rule. I'm not going to date anyone younger than my youngest daughter,'" Foster joked.
Alberto E. Rodriguez/Getty Images
With blended families that at one time included Gigi and Bella Hadid as well as the Jenner-Kardashian clan, David's daughters acknowledge that he's just naturally a relationship kind of guy. 
"We just want him to be happy," Erin mused. "We love when he is married, in a relationship. He is at his happiest when he is in a relationship. He will definitely get married again. He loves being married. Lucky No. 5!"
As for any requirements the VH1 gals have for their father's lucky lady? Erin and Sarah aren't too hard to please. "Erin and I just want someone who's going to make him a smoothie and is going to bring him some vitamins in the morning. That's all we are looking for," Sarah added. 
This isn't the first time Hadid's former stepdaughters have commented on the ill-fated relationship. In late June, the pair sat down with Jenny McCarthy, touching on Yolanda's sudden departure from the Bravo reality series. 
"Look, this is how I feel. We don't comment to our friends on Yolanda's health. That's not for us to comment on. Only she knows her journey, but what I will say is if you're capable of continuing to be on a reality show, you're not dying," Sara said during a radio interview on Dirty, Sexy, Funny. "Let's be honest."
While many fans and several of Yolanda's own co-stars have accused her of faking her Lyme Disease, some have conversely come to Yolanda's defense and accused Foster of deserting a sick woman. In response, these sisters said: 'You have no idea what you're talking about and you're so off the mark for how things went down."