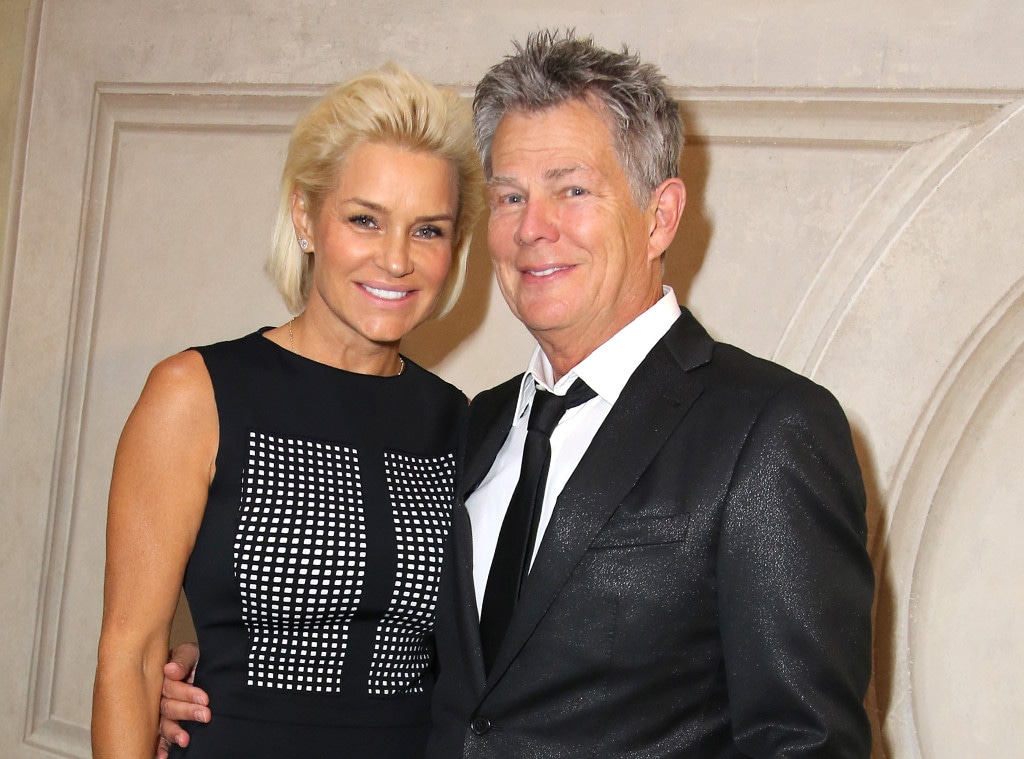 Rachel Murray/Getty Images for Celebrity Fight Night
This may be one of the most shocking splits in reality TV history.
E! News has learned that Real Housewives of Beverly Hills star Yolanda Foster and her husband David Foster are divorcing after four years of marriage. The former model and the songwriter-record producer have been together for nine years, and weren't shy about flaunting their admiration and love together on the Bravo show.
"Sadly we have decided to go our separate ways. We've shared nine beautiful and joyous years together and during that time we experienced love, friendship, and the inevitable challenges that come with managing a marriage, careers, blended families and health issues," the couple tell E! News in a joint statement.
"We are grateful for the years we've spent together and believe wholeheartedly that we did our best. I hope that we can pave the road ahead of us with all we've learned and with the love and respect we will always have for one another."
The details surrounding what caused the couple to split have not been revealed, and just like fans, a source tells E! News Foster's RHOBH co-stars are in shock. "Yolanda always seemed absolutely in love with him and was always talking about how proud she is of him."
Additionally, filming for the Bravo reality show has already wrapped, so their split will not be played out on the small screen.
Tibrina Hobson/Getty Images
The heartbreaking news comes amid Yolanda's continuing battle against Lyme disease.
"She's doing fair. She's just trying to work through it," her husband told E! News over the summer. "You know, it's been a tough battle, but she's a fighter. She's got big balls," he continued. "They're temporarily cut off, but they'll be back."
Meanwhile, in March, Yolanda praised her husband for sticking by her side. "Just seeing his picture makes me emotional!" she said. "He's been extraordinary. You say when you get married, you stand by each other, and when it hits you...He's the guy that gets my antibiotics four times a day; he's the guy that did it, and he's the guy that stood by me, every night, 24 hours a day. And I'm blessed."
There has been no sign of turmoil between the twosome, who were just photographed together four weeks ago for David's birthday, where they attended a Los Angeles Lakers game together. While Yolanda's social media posts have always been those to inspire and spread a positive message, one of her latest photos may be cryptically addressing the information we now know.
With a picture of penguins diving off of a snowy cliff, she wrote, "This is so cute, it reminded me that ️sometimes you just have to jump and trust you will land in the right place............ #LifeForce."
The 51-year-old blond beauty has three children from her first marriage to Mohamed Hadid, Gigi, 20, Bella, 19, and Anwar, 16.
People magazine was first to report the story.
Watch:
David Foster Shares Update on Yolanda's Health