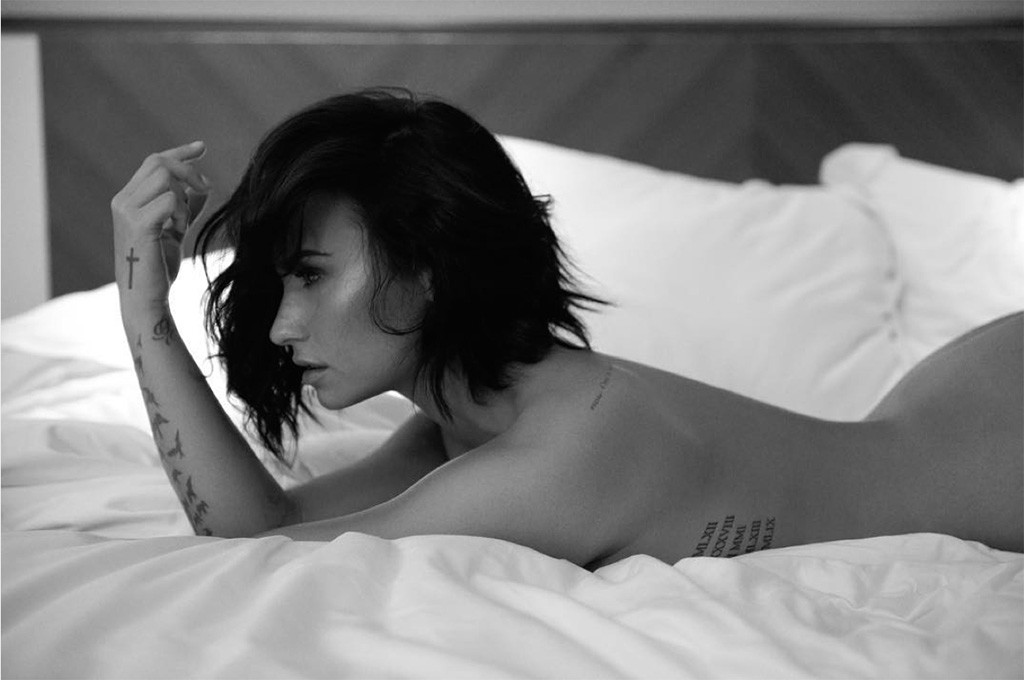 Patrick Ecclesine
Demi Lovato is on the up and up.
If she's still heartbroken from her breakup with Wilmer Valderrama, her on-again, off-again boyfriend of about six years, you'd never know it.
The Disney alum, who is on the Future Now Tour alongside Nick Jonas, has learned not to care about what anyone says about her or anything she does. "I stopped giving an 'f' at like 15! Actually like five...You only get one life, so if you don't do what makes you happy in this moment, you're doing yourself an injustice for the rest of your life," she explained on Elvis Duran and The Morning Show Wednesday.
"If you find yourself in a situation where you think maybe I'm not happy right now, maybe you have to make changes."
That being said, she admitted she struggles with finding a balance between caring too much and not enough. "It is a battle, you just have to find the balance everyday," she added. "You have to not give an 'f' but also be sensitive; you can't just spout your mouth off and make jokes about insensitive things just because you don't give an 'f.' There's a balance, you just have to find it."
With numerous hit songs to her name and a very successful world tour, Demi can give herself several taps on the back. Although she decreed she would be going on a Twitter hiatus, she returned one day later and was more vocal than ever, much to the delight of her Lovatics. With so many new experiences ahead of her, Demi can't help but be excited for the future.
"I feel really amazing. I feel really great and I'm growing," she shared. "My life is just really, really exciting for me because I'm growing. It's new and fresh, and I feel free."
Like anyone else, though, Demi has her down days. Fortunately, she has a solid support group to help her through. "I think I have so many people around me that I trust and that I talk to about things and they are the ones that are quick to tell me, 'Hey, you may be having a bad day but look at what you've overcome'" she said. "So that's what's really cool is to be able to surround myself with people like that."
Sounds like you're really having the time of your life!