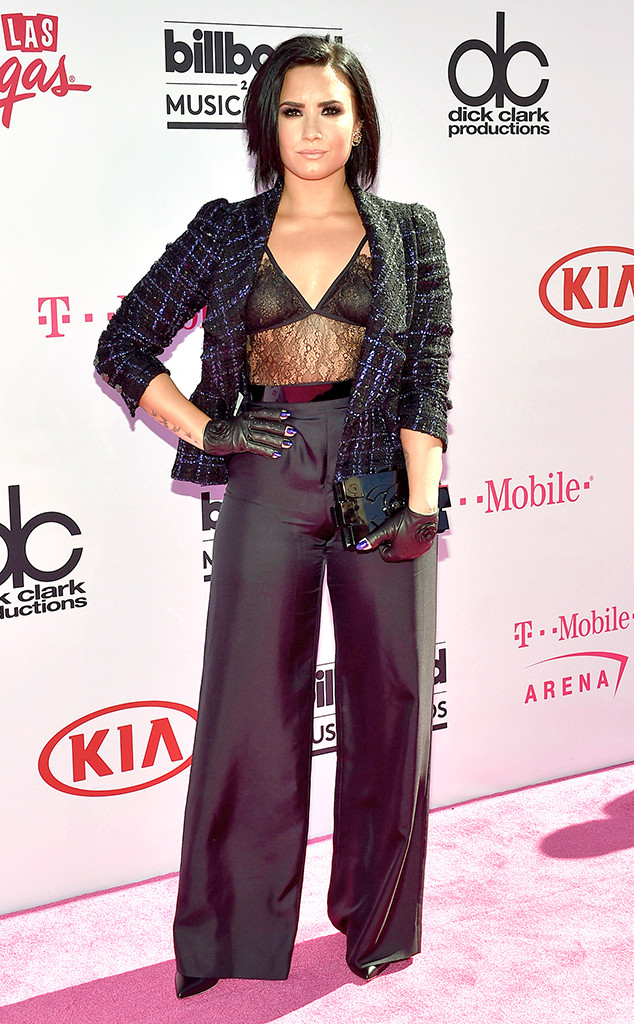 David Becker/Getty Images
UPDATE: Demi Lovato had a change of heart and decided to get back on Twitter less than 24 hours after quitting the social media website. "F--k this.. I'm back bitches. And I'm coming back more honest than ever," she tweeted earlier today. "I love my Lovatics so f--king much...I love my Lovatics too much to leave them over some lame ass haters.. What was I thinking?!"
____________________________________________________________________________
Demi Lovato is saying goodbye to social media, well almost.
To the surprise of many fans, the "Cool for the Summer" singer announced on Twitter that she would be leaving two popular social media platforms.
"Damn I gotta quit sayin s--t. Bye Twitter," she shared Monday afternoon. "And Insta."
So how are Lovatics supposed to keep in contact with their favorite singer? On the bright side, we still have the always addictive Snapchat.
"I like Snapchat cause I don't have to see what some of y'all say," she admitted. "Follow me if you want: theddlovato. But why do people actually give a f--k what I say?? Like if you don't care the gtfo haha."