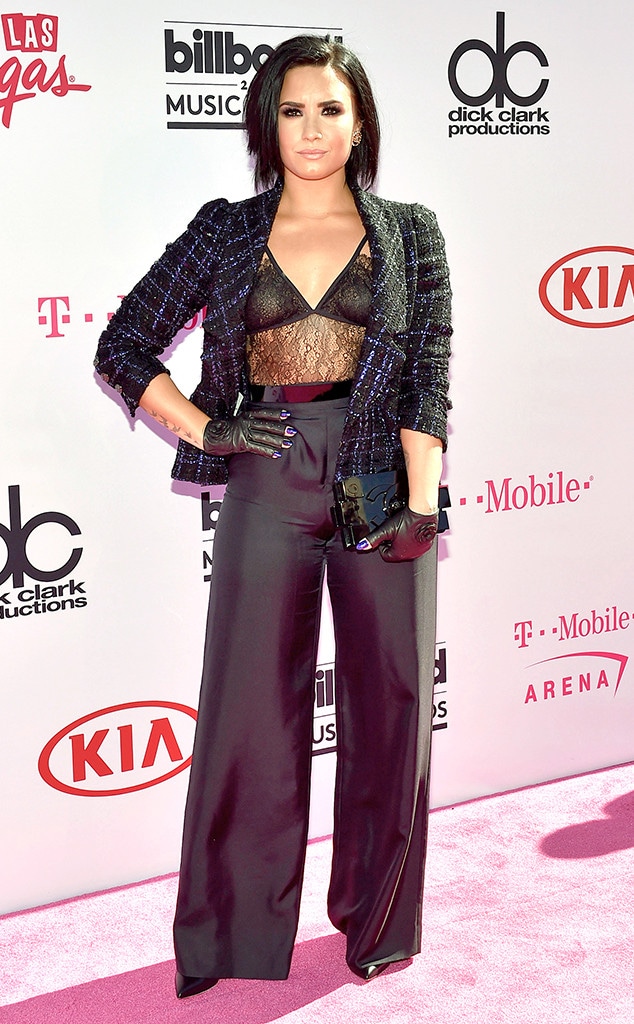 David Becker/Getty Images
UPDATE: Demi Lovato had a change of heart and decided to get back on Twitter less than 24 hours after quitting the social media website. "F--k this.. I'm back bitches. And I'm coming back more honest than ever," she tweeted earlier today. "I love my Lovatics so f--king much...I love my Lovatics too much to leave them over some lame ass haters.. What was I thinking?!"
____________________________________________________________________________
Demi Lovato is saying goodbye to social media, well almost.
To the surprise of many fans, the "Cool for the Summer" singer announced on Twitter that she would be leaving two popular social media platforms.
"Damn I gotta quit sayin s--t. Bye Twitter," she shared Monday afternoon. "And Insta."
So how are Lovatics supposed to keep in contact with their favorite singer? On the bright side, we still have the always addictive Snapchat.
"I like Snapchat cause I don't have to see what some of y'all say," she admitted. "Follow me if you want: theddlovato. But why do people actually give a f--k what I say?? Like if you don't care the gtfo haha."
As many followers know, Demi tries to keep it real on social media all day, every day. Whether slamming Internet trolls, empowering fans with messages or dropping major career news, the "Neon Lights" singer's words have helped her maintain more than 36 million followers.
But for those wondering what caused this break, nobody seems to know for certain.
Before Demi signed off for good this evening, the singer dropped two more tweets that have fans speculating.
"That one time I started my own charity providing mental health care for people who can't afford it and this is what y'all talk about," she shared. "And people wonder what's wrong with the world. Pay more attention to good than bad."
Perhaps the break is simply because she has a busy schedule in the coming weeks. In addition to going on tour with the one and only Nick Jonas, the "Skyscraper" singer is also maintaining businesses including her Devonne skincare line.
Or maybe the talented artist just needs to give her heart social media a break.
Originally published on June 20, 2016, at 5:08 p.m. PST.