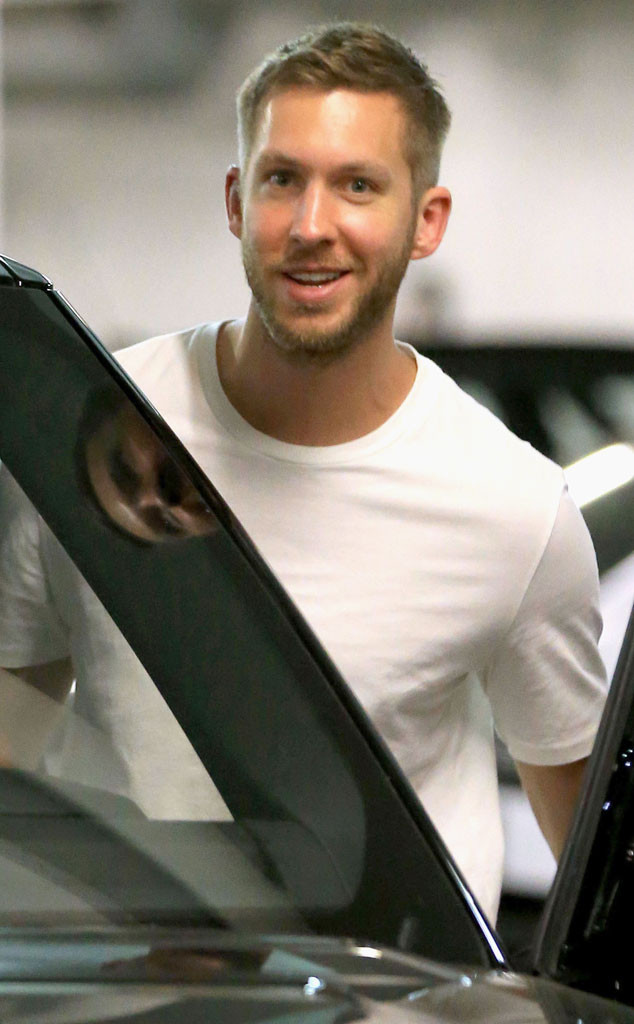 GAMR/FAMEFLYNET PICTURES
Calvin Harris has resurfaced after his highly publicized breakup from Taylor Swift.
The music producer, who recently suffered injuries from a car accident, was photographed leaving a Beverly Hills medical facility earlier today, and flashed a big smile for the cameras as he got back into his car. Harris, who is slated to return to the stage tonight for two shows this weekend in Las Vegas, initially stayed mum on the topic of his split, but took to Twitter yesterday to clear the air.
"The only truth here is that a relationship came to an end & what remains is a huge amount of love and respect," he wrote, which was subsequently retweeted by Swift.