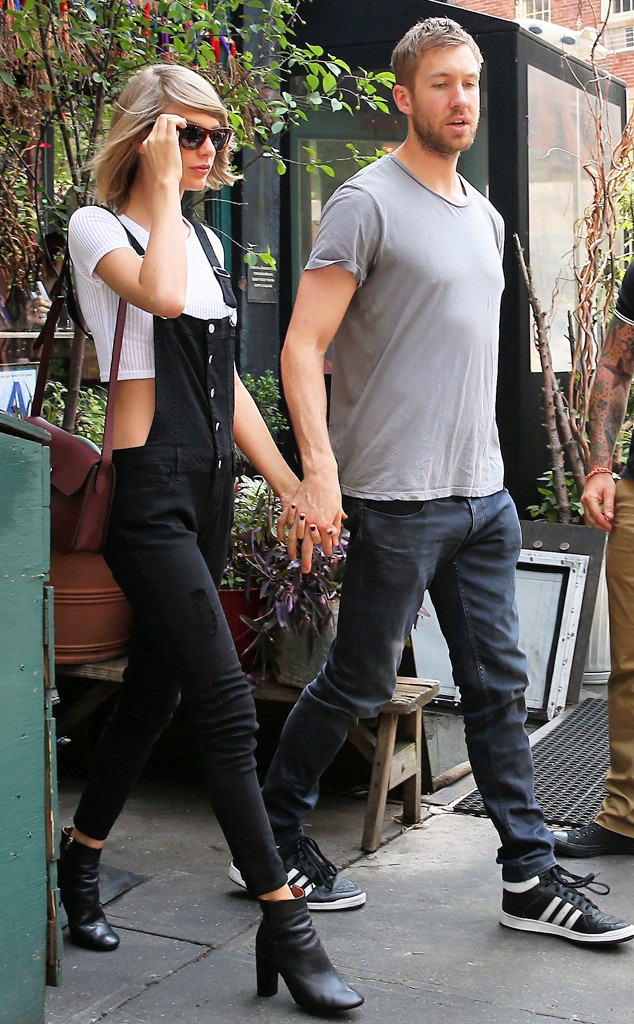 Christopher Peterson/Splash News
Fans are mourning the end of Taylor Swift and Calvin Harris' relationship, and while many try to look on the bright side and attempt to move on from this, there's still one unanswered question that is essential in getting closure—what the heck happened?!
The news of the singer and music producer (real name Adam Wiles) calling it quits shocked many, especially since it seemed as though these two were only getting more serious as the days went by swam by on their inflatable swan, but E! News learns that despite the pair seeming to only get stronger, the romance just seemed to fizzle out. And no, there wasn't any shady business that led to the breakup.
"Adam really liked Taylor, she was not the type of girl he ever dates and he liked that. He liked how innocent Taylor was and that she had a good caring heart. Taylor's heart was more in it then he was. He started to lose interest over the past few months, but really tried to not just break up," a source tells E! News.
"They were just not very compatible in different areas in their relationship. The touring and traveling didn't help. It seemed like they were more friends than lovers," the insider added. "Taylor and Adam had very different group of friends," the source noted, and reassured that Harris "100 percent did not cheat."
"There were no other women involved with Adam. He did not cheat on her at all. Just not a good match." Another source also reaffirms that "no one cheated. There was no drama."
An insider close to Swift tells E! News, "She was in Nashville with her family and they have been helping her through the break up."
The source continues, "Taylor was really disappointed in Calvin and felt like he wasn't there for her. The relationship wasn't progressing the way she wanted it to. She felt like he wasn't taking it seriously enough and wouldn't come through for her when she needed him most. She felt down and like her needs weren't being met. She doesn't want to get back together."
"This all happened last week," a source told E! News when we reported the split. "Taylor and Adam had no big blowout fight, but the romance just was not there anymore for them. Adam is the one that ended it. It was all done in a very mature fashion. Taylor is pretty upset but they are still in communication. Taylor was there for Adam with his accident and supportive."
Neither of the stars have spoken out about the breakup.