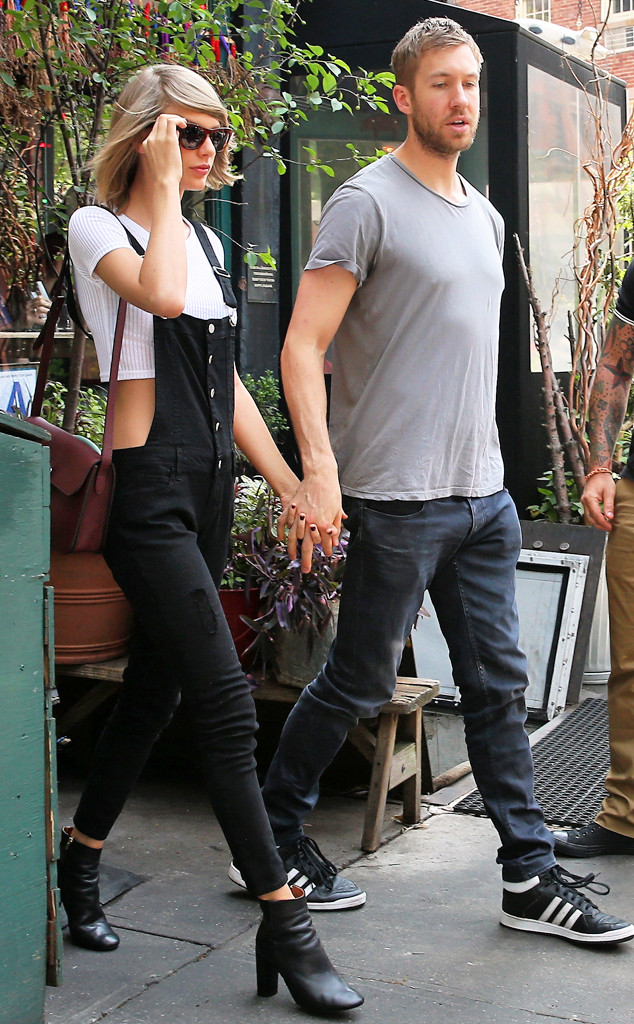 Christopher Peterson/Splash News
Fans are mourning the end of Taylor Swift and Calvin Harris' relationship, and while many try to look on the bright side and attempt to move on from this, there's still one unanswered question that is essential in getting closure—what the heck happened?!
The news of the singer and music producer (real name Adam Wiles) calling it quits shocked many, especially since it seemed as though these two were only getting more serious as the days went by swam by on their inflatable swan, but E! News learns that despite the pair seeming to only get stronger, the romance just seemed to fizzle out. And no, there wasn't any shady business that led to the breakup.
"Adam really liked Taylor, she was not the type of girl he ever dates and he liked that. He liked how innocent Taylor was and that she had a good caring heart. Taylor's heart was more in it then he was. He started to lose interest over the past few months, but really tried to not just break up," a source tells E! News.