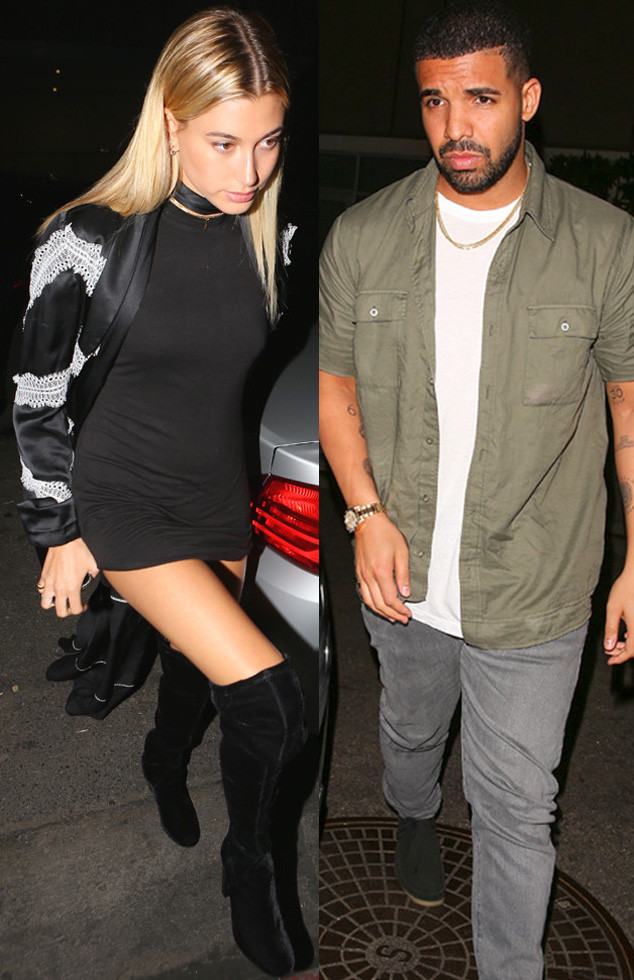 Maciel / AKM-GSI
Are Hailey Bieber and Drake the hottest new celebrity couple? Not quite, as her heart belongs to Justin Bieber, E! News has learned exclusively.
The parties have not commented. Baldwin, 19, and Drake, 29, sparked romance rumors Tuesday when they were reportedly spotted at two restaurants, Ysabel, and later, The Nice Guy, a popular celebrity night hot spot.
A source told E! News Wednesday "nothing is going on romantically" between them and that the model is "still very much in love with" Bieber, 22, with whom she had gotten cozy several months ago. Another source echoed Baldwin and Drake are "very good friends" and did not act "romantic" during their night out.
Last week, Bieber was spotted at a restaurant with Bates Motel actress Nicola Peltz. A source told E! News at the time that Bieber is "single" and that he and Peltz plan on seeing each other again.
"[Hailey] always has been such a good friend to him and she feels disrespected by many things he has done lately. She was very upset about the date that he just went on with Nicola," the first source told E! News Wednesday. "Hailey wants to be with Justin but he is just always back and forth with her and that drives her mad."