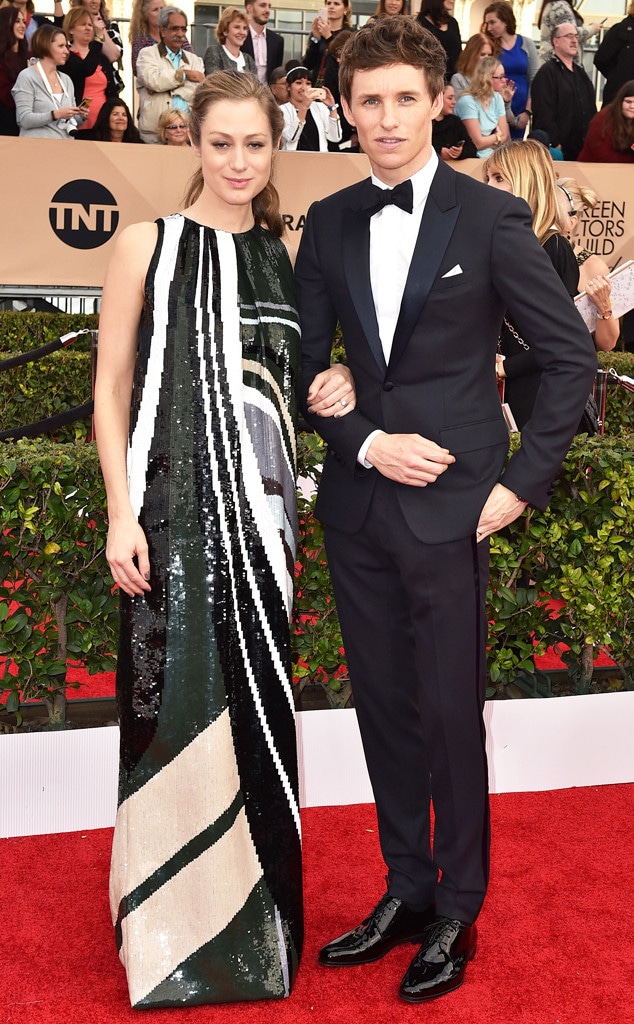 Jordan Strauss/Invision/AP
And baby makes three!
Eddie Redmayne and wife Hannah Bagshawe have welcomed their first child, a baby girl named Iris Mary Redmayne, E! News has confirmed. The couple announced her birth in the U.K. newspaper The Times. Iris was born Wednesday.
Redmayne and Bagshawe confirmed they were expecting at the Golden Globes in January.
"That is true!" the Oscar-winning actor said when Ryan Seacrest commented that there's a baby on the way for the couple, before gifting them with onesies. One featured the words "You Should See My Crib," while the other cheekily said, "Milking My 15 Minutes."
"Thank you so much, Ryan!" a surprised and delighted Redmayne said, as Hannah laughed, calling the gifts "amazing!"
E! News learned in December that the Fantastic Beasts and Where to Find Them star and Bagshawe were going to have a baby, only one year after they tied the knot in a private ceremony in England on Dec. 15, 2014.
Redmayne and Bagshawe began dating in January 2012 and got engaged in June 2014. Since then they have been pretty inseparable, as Bagshawe has been by Redmayne's side throughout multiple awards seasons.
She accompanied him at the Academy Awards in 2015 when he won his first Oscar for his role as Stephen Hawking in The Theory of Everything. She then attended the 2016 Golden Globes where he was up for his role as transgender pioneer and painter Lili Elbe in The Danish Girl.
At this year's SAG Awards, Redmayne opened up to E! News' Giuliana Rancic about preparing for their little bundle of joy. "It's quite a few months away, but we started looking at all the logistics," he revealed. "The list of things you're meant to get before going to the hospital, and it's a long list of stuff right there!"
He continued, "We have this sort of dream of like wooden toys, and all that, and everyone's like, 'Yeah you always start off like that, but you end up with like iPhones!'"
Congratulations again to this family of three!