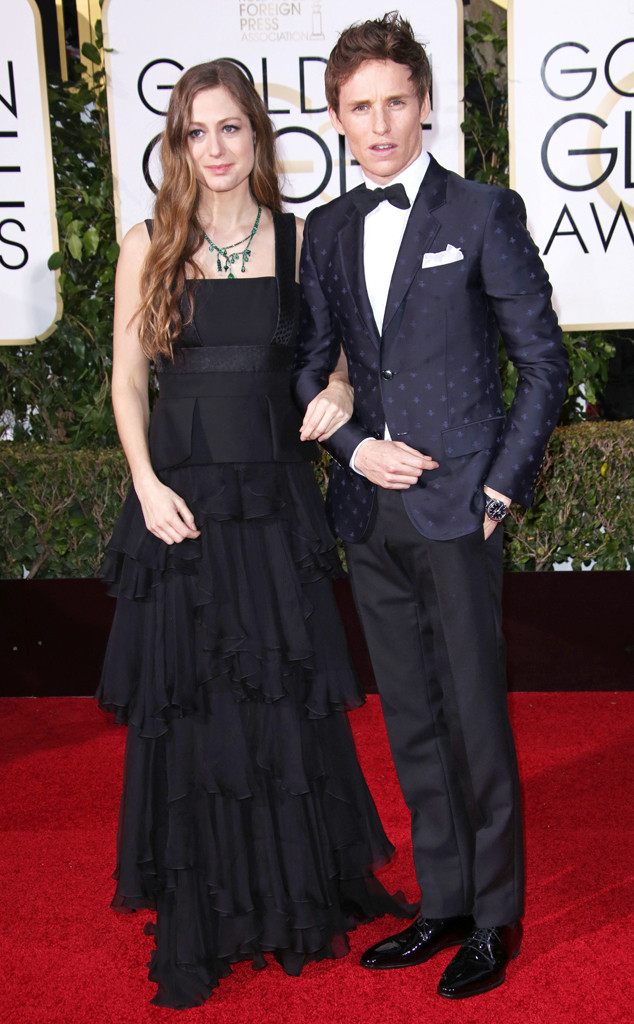 REX/Shutterstock
Eddie Redmayne is going to be a dad!
The Danish Girl star, who is up for Best Actor in A Drama, and his wife Hannah Bagshawe confirmed the happy news that they are expecting their first child during their red carpet interview with Ryan Seacrest at the 2016 Golden Globes.
"That is true!" Eddie, 34, said when Ryan commented that there's a baby on the way for the couple, before presenting them with two adorable onesies. One featured the words "You Should See My Crib," while the other cheekily said, "Milking My 15 Minutes."
"Thank you so much, Ryan!" a surprised and delighted Eddie said, as Hannah laughed, calling the gifts "amazing!"