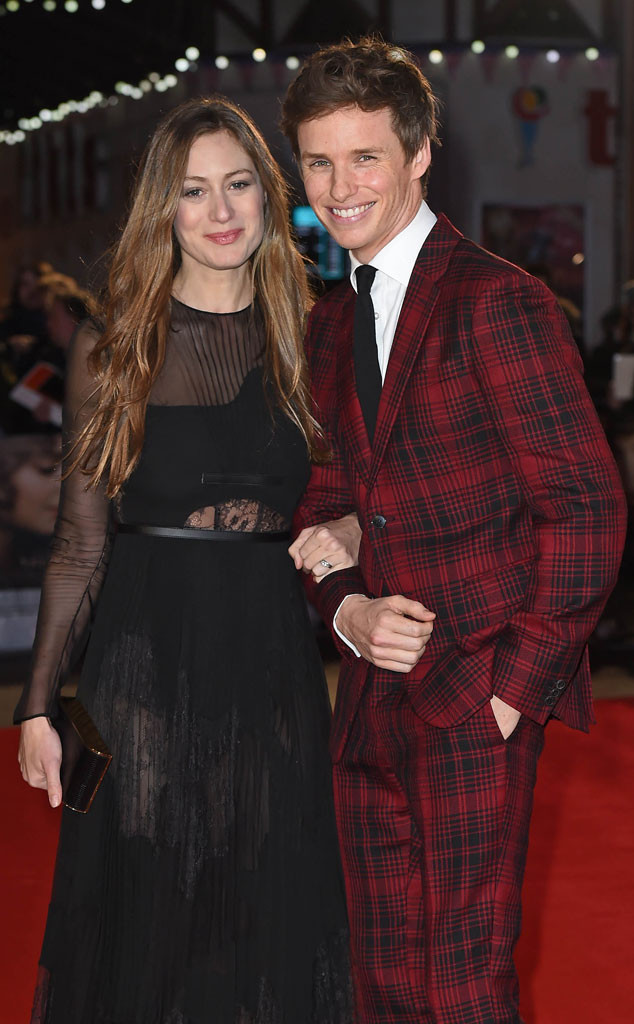 KGC-143/STAR MAX/IPx
They just celebrated their first wedding anniversary and now there's more exciting news for Eddie Redmayne and Hannah Bagshawe.
The British Oscar winner and his wife are expecting their first child, a source close to Hannah told E! News on Thursday, Christmas Eve. The sex of their baby and the due date were not revealed.
Redmayne and his wife, both 33, were married during a super private ceremony in Somerset, England on Dec. 15, 2014. She accompanied him at the Academy Awards earlier this year when he won his first Oscar, for his role as Stephen Hawking in The Theory of Everything.