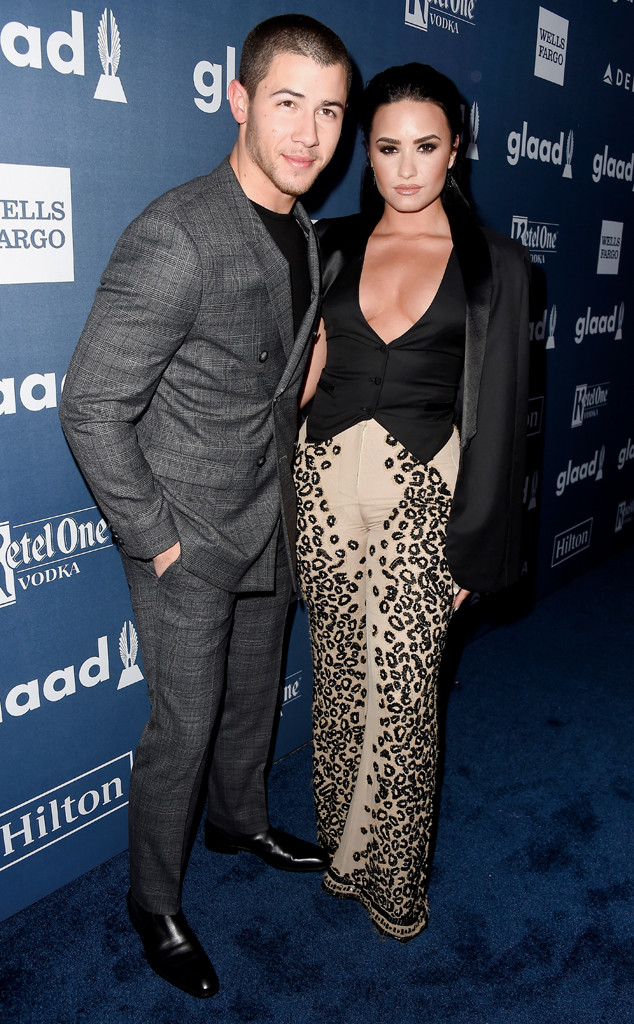 Frazer Harrison/Getty Images for GLAAD
Demi Lovato gave an unconventional shout-out to longtime friend Nick Jonas and a sweet one to boyfriend Wilmer Valderrama at the 2016 GLAAD Media Awards.
The ceremony was held Saturday in Los Angeles and will air on Logo TV Monday at 10/9c. Jonas presented Lovato with the Vanguard Award, which is given to "media professionals who have made a significant difference in promoting equality and acceptance," according to the lesbian, gay, bisexual, and transgender (LGBT) media advocacy organization.
"What people don't know about me is I know that you all love Nick Jonas but I actually have a bigger dick than he does," she said onstage as she began her acceptance speech, drawing laughs and applause, including from Jonas. "And a huge set of balls. I'm going off script, by the way."
Lovato and Jonas, both 23, are longtime friends, fellow past Camp Rock co-stars and co-founders of their own record label. The singers are set to tour together this summer.