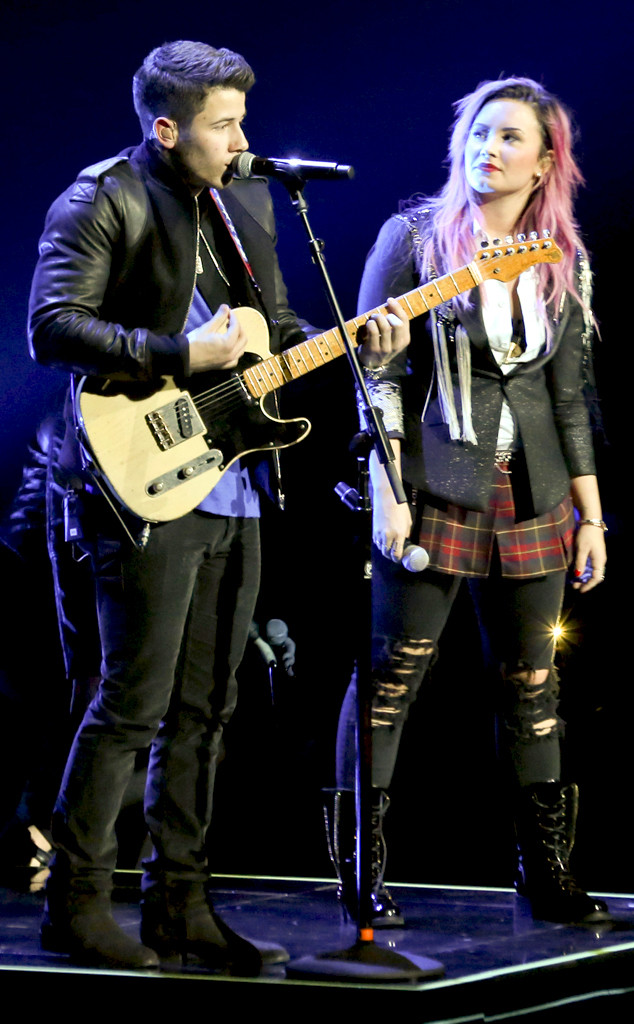 JKING/FAMEFLYNET PICTURES
OMG it's a Disney dream.
Nick Jonas confirmed Monday morning that he and Demi Lovato will be going on tour together. Dubbed the "Future Now Tour," Lovato and Jonas are going to be "working hard to make the best tour possible," the former JoBro told Elvis Duran.
The 23-year-old pop star also gave a few details about what fans can expect from the tour, including how many outfits audience members can expect to see. Jonas joked that he'll actually have more than Lovato.
"I'm going to have two more costume changes than Demi," he joked.
Between Lovato's Confident album and Jonas' hot tracks such as "Jealous" and "Chains" off his self-titled album, this tour will most likely be absolutely incredible. Anybody already having Camp Rock nostalgia?! And to think they started at sleep away camp and now they're all grown up going on a world tour.