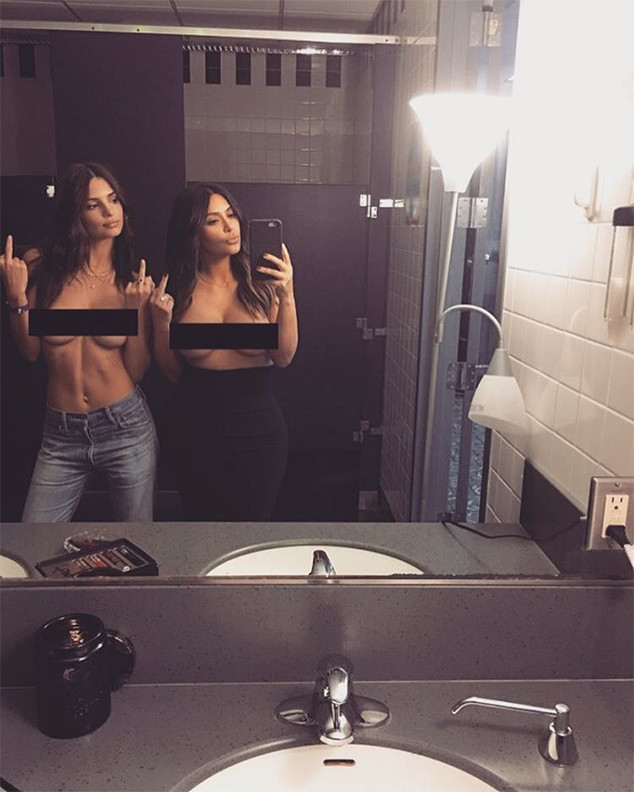 Instagram
Kim Kardashian isn't going to let critics stop her from showcasing her sexuality.
In a photo posted on her Instagram, page Wednesday, the 35-year-old Keeping Up With the Kardashians star and model Emily Ratajkowski, 24, partially recreated her now-controversial, censored, nude mirror selfie she had shared earlier this month.
"When we're like...we both have nothing to wear LOL @emrata," Kim joked alongside her new censored pic, which shows them standing next to each other, both topless and flipping the bird.
The original photo, a throwback image of a blonde Kim from 2015, had sparked both positive and negative reactions, including from fellow celebs. Kim fired back with an app post, in which she said she is "empowered" but her body and sexuality and spoke out against "body-shaming and slut-shaming."