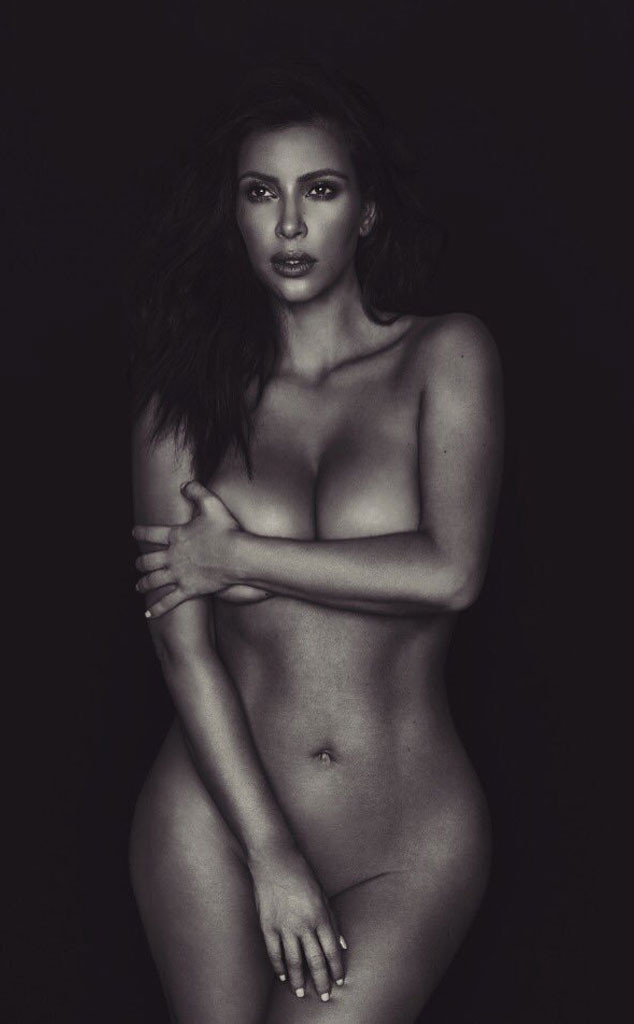 Brian Bowen Smith
Kim Kardashian's famous curves caused quite the controversy on the Twittersphere last night, and the E! star still doesn't understand what all the fuss is about.
The 35-year-old was on the defense late Monday night after being criticized by stars like Chloe Grace Moretz, Bette Midler and Piers Morgan for posting a naked (but censored) selfie on social media, and although Kim definitely had some zingers when she decided to clap back at the negative remarks, she still felt it necessary to address the larger topic at hand on her app.
In a post titled "Happy International Women's Day," Kim addressed her tweets from last night, while also arguing that she shouldn't have to feel bad for being comfortable with her body and choosing to exude her sex appeal.
Kim wrote, "Hey, guys. I wanted to write a post elaborating on my tweets last night. In all seriousness, I never understand why people get so bothered by what other people choose to do with their lives. I don't do drugs, I hardly drink, I've never committed a crime—and yet I'm a bad role model for being proud of my body?"