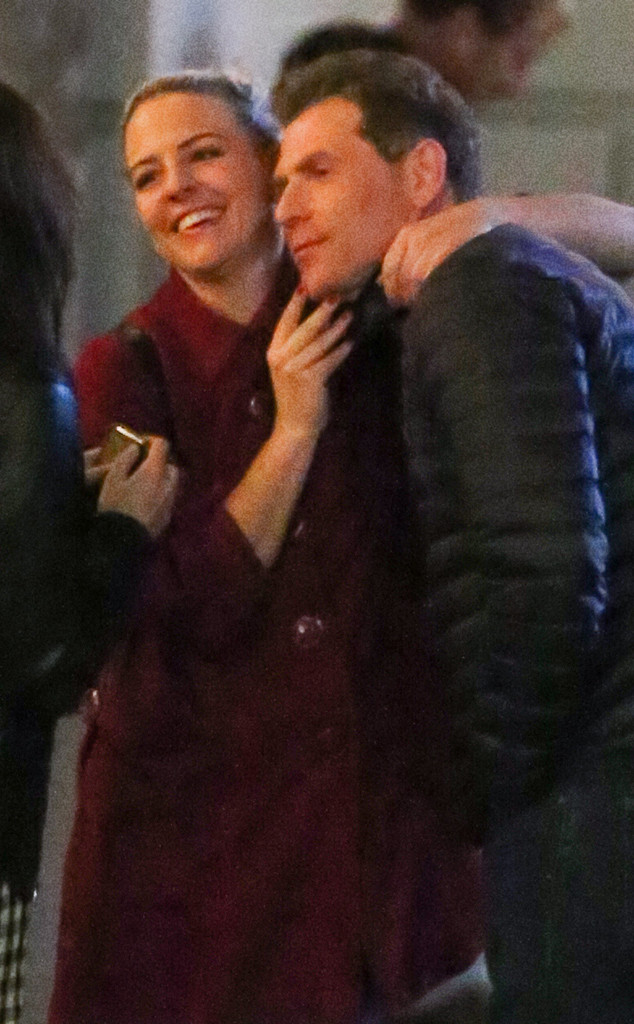 INFphoto.com
Bobby Flay appears to have a new woman in his life!
The Food Network star was photographed getting cuddly and cute with Masters of Sex actress Helene Yorke, 31, in New York City earlier this week.
It appears Flay, 51, was in attendance at Yorke's Broadway play, American Psycho the Musical. Afterward, the two were spotted getting affectionate in the street while chatting with friends.
The actress, wearing a maroon coat and jeans, kept her arms wrapped tightly around the famous chef who leaned in closely to her embrace.