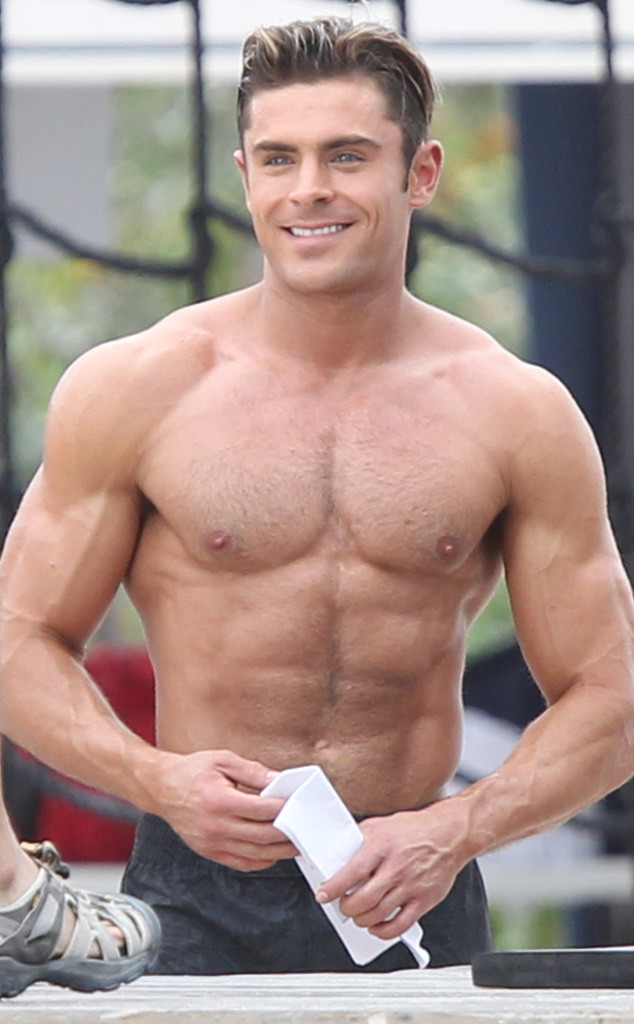 Splash News
Two, four, six, eight, who do we appreciate? That would be Zac Efron and his eight pack.
The 28-year-old actor recently showcased his notoriously hot shirtless body on the set of the new Baywatch movie in Miami Beach.
And Efron appears to be quite aware of just how ridiculously good looking he is.
"Honestly I have a hard time with paparazzi but s/o to this dude," he wrote on Instagram page Saturday, alongside a photo of him taken by a celebrity photographer.