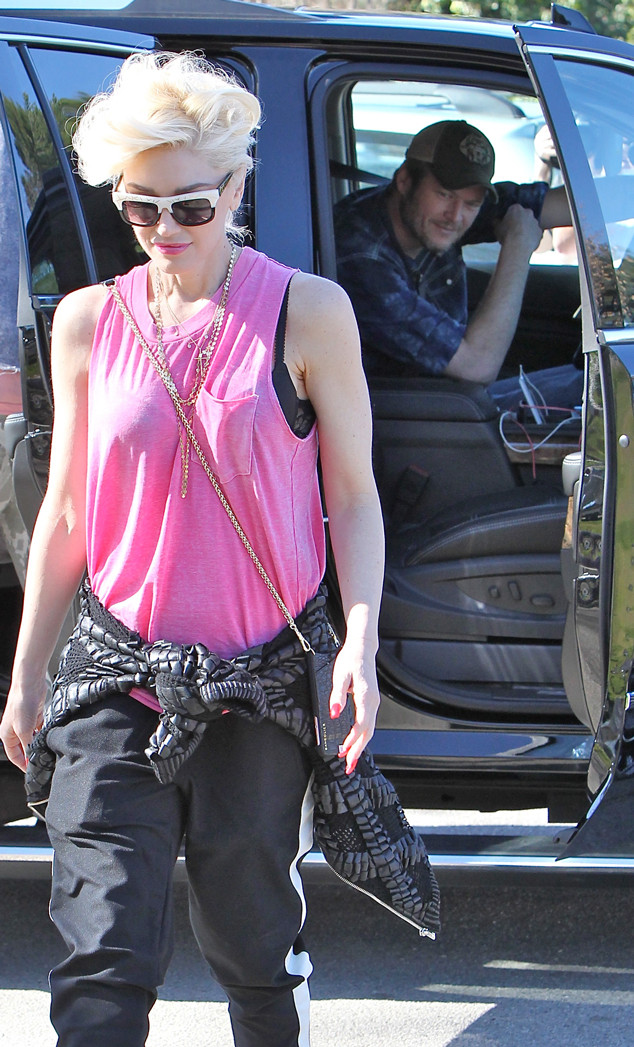 Mike / Splash News
Did Blake Shelton get a little cheeky with Gwen Stefani?
The two have been dating since at least early November and the country singer and The Voice coach was recently photographed looking at his co-star in a curious way as she stood outside his truck.
"Let's just set the record straight. What was he looking at?" Ryan Seacrest asked Stefani on his radio show On-Air With Ryan Seacrest Friday.
"Try to picture being a mom and going to a football game on the weekend with your kids and being surrounded by 30 cameras, like 30, like, at least!" she said. "I was literally going across the field, like trying to stroll, like get into the car and just being completely swarmed and doing it as fast as I could and I literally opened the back of the truck and all the groceries fell out, the eggs cracked...and I'm trying to rush 'cause everybody's watching me and yelling. Not just that, but all the other parents are getting mad."
"So I'm like, trying to open my door and I open the door and like, not one but two basketballs and a football fell out," Stefani continued. "So he was looking at the balls."
Shelton has not commented on where precisely he was looking.