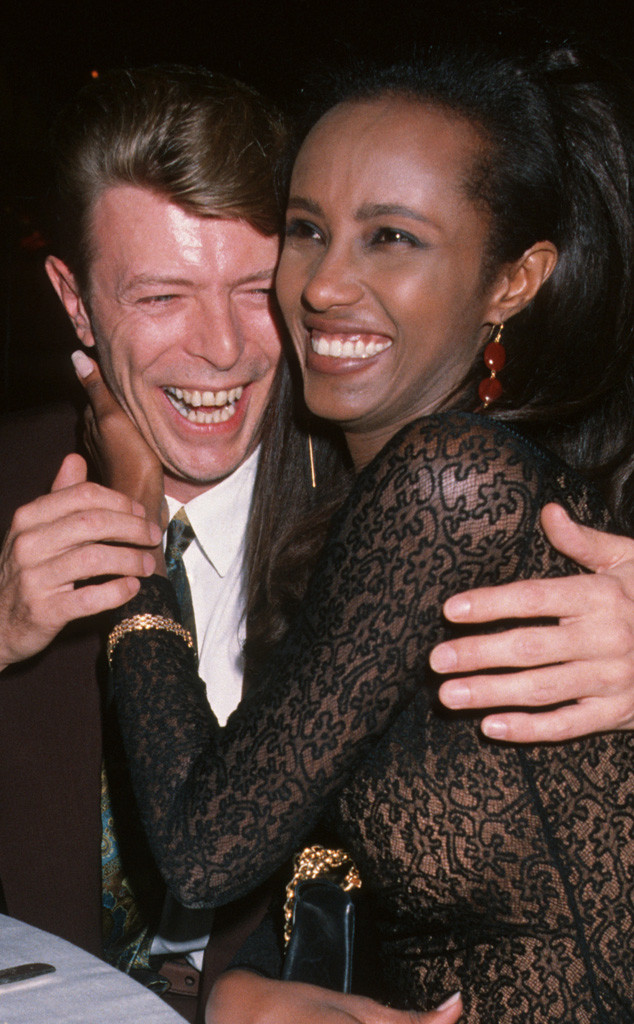 Ron Galella/WireImage
David Bowie's wife of 24 years, Iman, has posted her first message, specifically for their fans, since the rock legend's death.
Bowie, one of the most popular and respected music artists in the world, died at age 69 on Jan. 10 after battling cancer for a year and a half. Scores of fans, including fellow celebs, mourned his loss, posting moving tributes to the singer after his death, which was announced on social media and which many initially thought was a cruel hoax.
"'Love and Gratitude,' Iman," his widow wrote on Instagram Saturday.
A source had told E! News earlier this week Iman is "very touched by all the support from friends, family and fans."