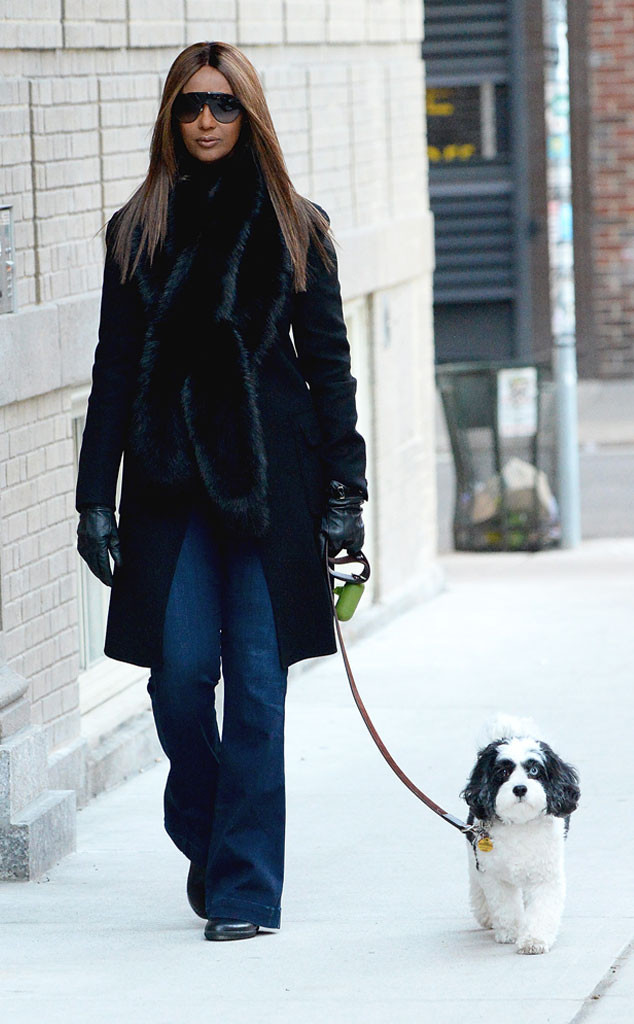 Kevin Mazur/WireImage
David Bowie's wife of 24 years, Iman, has emerged for the first time since her husband's death. The supermodel looked solemn in jeans, a black coat and sunglasses as she walked her dog in New York City.
A source tells E! News, "Iman is doing well. She has been spending lots of time with her daughter and is keeping busy."
The world is still mourning the loss of the legendary singer, who died on Jan. 10, but to honor him shortly after his passing, Iman shared touching photos and quotes on her Instagram. She also has taken notice of fans' tributes, as our source also tells us she is "very touched by all the support from friends, family and fans."
Iman and David married April 24, 1992, and had a daughter together, Alexandria Zahra Jones, 15. Iman is also stepmom to David's son, Duncan Jones. Iman's social media pages are flooded with birthday tributes to her late husband, who celebrated his 69th birthday two days before passing away. Married for more than 20 years, both Iman and the rock star admit that they both fell very hard for each other. For the "Space Oddity" singer, it was love at first sight; however, for Iman, it was a slightly different story.
When asked about their relationship one time, David told reporters he "was naming the children the first night we met." Iman took a little longer to get the butterflies.