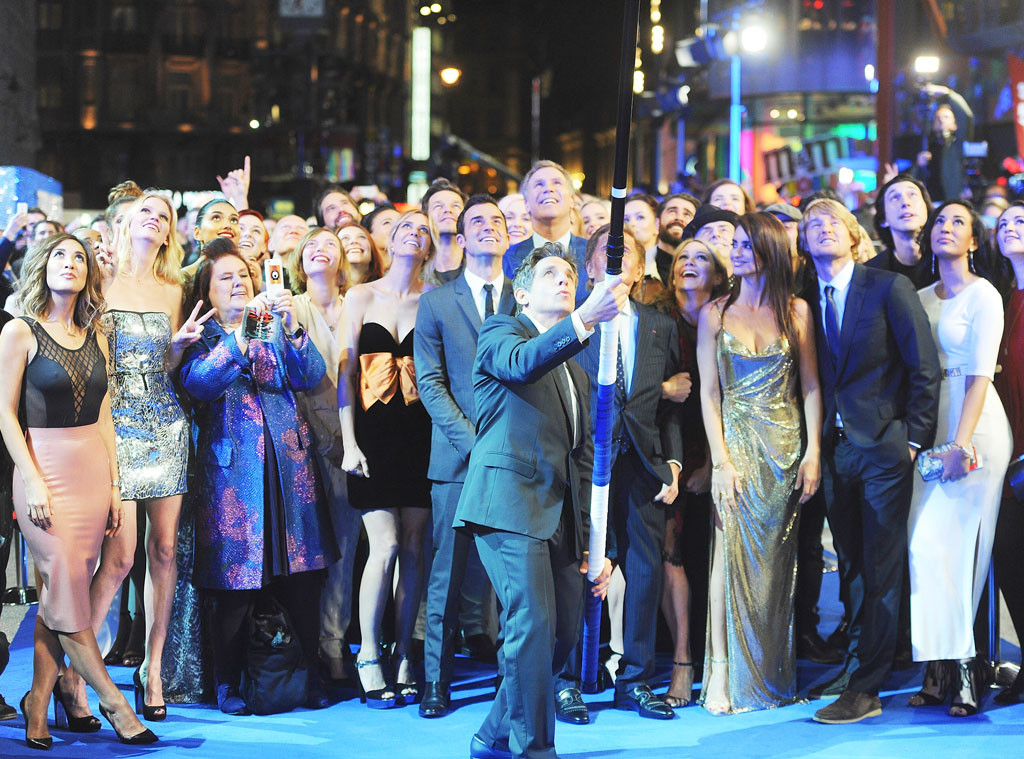 Dave J Hogan/Getty Images
Ben Stiller just broke the world record for the longest stick—selfie stick, that is.
The actor attempted to add some extra excitement to the Zoolander 2 premiere in London by taking on a challenge, and we're not just talking red carpet interviews. Instead, Stiller tried to break the world record for longest selfie stick ever made by unleashing one helluva monster.
And he succeeded.
"Record breaking: #Zoolander2 snaps world record with the longest selfie stick ever made. @GWR @SamsungMobile," the Twitter account for the film posted earlier today. 
But you need to understand that this was quite the difficult task.
Sure, it may seem pretty elementary. Just take the selfie stick out and keep pulling it apart until you can't anymore, and boom. Snap a selfie.
But no, no. That's not all it takes. Even Stiller took to Twitter and confessed to fans, "This was much more dangerous than it looks."
First of all, look at how high up that thing is. Not only is your precious cellphone in danger by accidentally slipping out of its lock and shattering into a million pieces (just the thought gives us major anxiety), but it could also topple on someone's head!
You know how sometimes when you wake up in the morning and scroll through your Instagram when—bam—your phone falls on your face and you have no idea how that happened. Yeah, take that times infinity.
Regardless, these brave souls managed to overcome their fear in hopes of creating history, and that's exactly what they did.
Don't miss Zoolander 2 when it hits theaters Feb. 12.