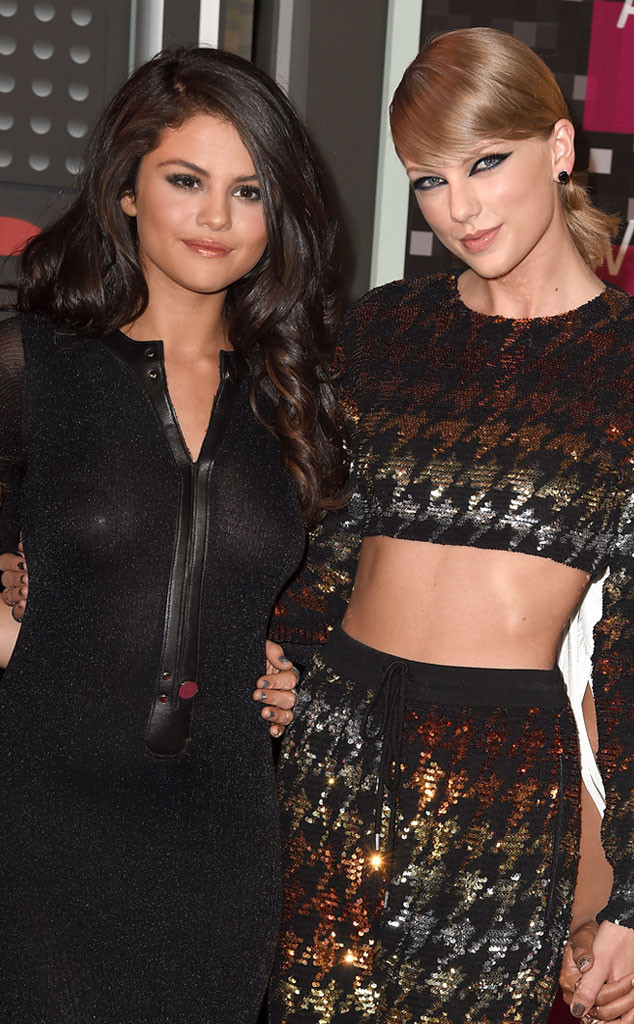 Steve Granitz/WireImage
If there's one musical collaboration fans have been begging for, it's the combination of Selena Gomez and Taylor Swift.
Sure they've posed on red carpets together. And yes, they've appeared in the same music videos. But is there any chance the pop superstars will make a song together?
"Oh, I don't know. I mean, eventually, right?" Selena told E! News at the Sundance Film Festival. "She's my best friend. We'll see."
While it may not be a flat-out yes, it certainly isn't a denial either. Perhaps we just need to give it time for Selena who has a few big-screen projects on the horizon.