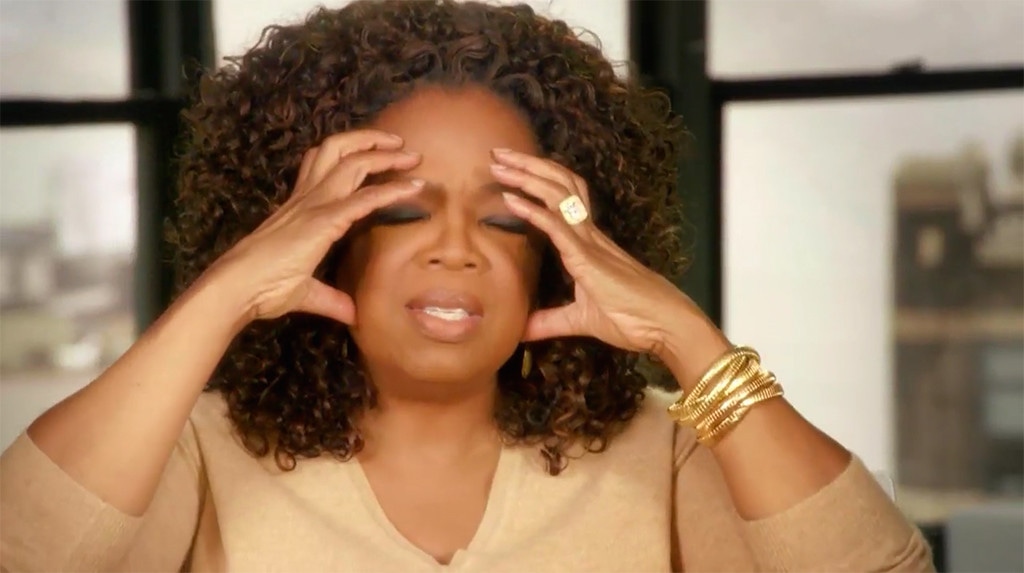 Twitter
Oprah Winfrey has been up and down, but never out.
The TV titan addressed a variety of topics during a private call with Weight Watchers members Wednesday, all related to looking and feeling like your best self. Winfrey decided to sign up for the program in August after gaining 17 lbs. "I was really at my wits end," she recalled. "I had tried everything." Like millions of people, years of yo-yo dieting made her wary of trying another option. "Every other time I've ever gone on a diet, I've gone on a diet and then gone off the diet, because I had gotten to the weight I'd wanted to be," said Winfrey, who is the company's official spokesperson. "The difference is, I've made the shift and this is the way I'm going to live for the rest of my life."
Winfrey has lost 26 lbs. to date (and yes, she eats bread every day).
One of the things she loves most is that Weight Watchers instills a sense of community.
"We're smart people who have done a lot of good things in our lives, and then there's this one thing, this one flaw, that we have that everyone can see. If you're an alcoholic, you can hide that, or if you're a drug addict, you can hide that. If you're a gambler, you can hide that. If you're a shopping addict, you can hide that. If you work too much, you can hide that. But if you overeat, it's hard to hide that," she said at the private meeting, according to People. "The fact that you have the courage to come together in a community to give voice to it, and speak to the universe, I think that's brave and powerful and I think that's why Weight Watchers works."
Winfrey may not be like most Weight Watchers members in some respects—a recent tweet turned a $12 million profit—but she knows how it feels to feel uncomfortable in your own skin. "None of those people had stood in their closets with three different sizes to try on the floor, where the waistline didn't fit and the arms didn't fit, and the hips didn't fit, and you can't get it zipped, and felt that shame and that humiliation of 'Wow, I can't believe I'm in this position again,'" she said. "Nobody who'd ever been at that point was offended by these commercials."
Weight Watchers has helped Winfrey keep herself in check.
"At the end of a 17 lb. gain, I just thought, 'Wow, there has got to be a way that I can eat what I want and not feel obsessed with the idea of what I'm not getting.' Because the moment you tell me that I'm not going to have carbs, that's all I can think about, is when I'm going to get a potato. So, it's taken that obsession out of it for me," she said. "I know I'm going to manage it."