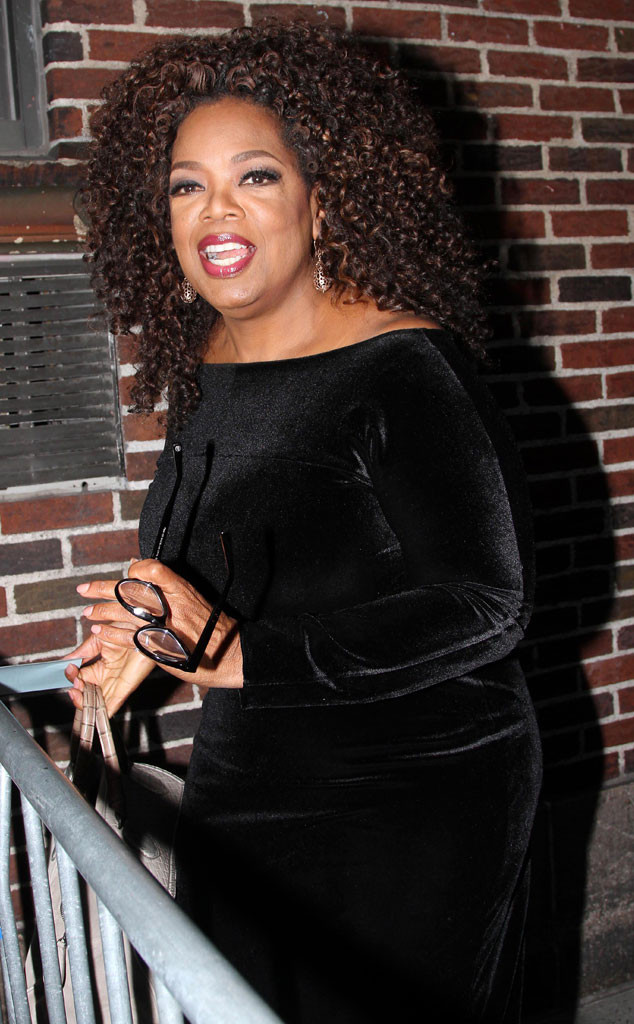 Luis Guerra/AKM-GSI
UPDATE: According to The Hollywood Reporter, Oprah Winfrey made about $45 million in the stock market on Monday simply for revealing she bought shares of Weight Watchers International. The stock also spiked 105 percent, closing the day at $13.92.
—————
You get a Weight Watchers membership, and you get a Weight Watchers membership. Everyone gets a Weight Watchers membership!
If Oprah Winfrey still had her award-winning daytime talk show, this would be the script for today's episode. The media mogul and CEO of the Oprah Winfrey Network is adding one more position to her lengthy resume: part owner of the international weight loss company Weight Watchers.
She now has her own seat on the company's board of directors and is set to own 10 percent of the company, purchasing 6.4 million shares at Friday's closing price of $6.79 per share for $43.2 million, according to Reuters. Not exactly what you'd call chump change.
The multi-decade member of the diet franchise arena—which boasts a proven point system for participants to track how much they should eat to maximize weight loss per day—announced its new ownership on its Facebook page, saying in a statement: "We're thrilled to share some big news today—Oprah Winfrey has joined our Board and is a part owner of Weight Watchers! She's a Member on her own personal journey toward success, and she believes so much in what we do and our mission that she wants to work with us to inspire people around the world to lead healthier and more fulfilling lives. We are thrilled to count one of the world's most inspiring women among our #WWFamily and are so excited for what the future holds! 'O' it's an exciting day!"