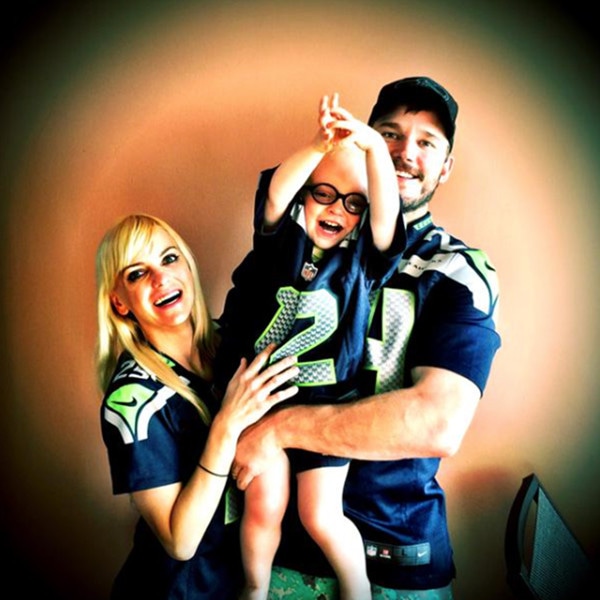 Instagram
Anna Faris may be one of the funniest ladies in Hollywood, but she can't keep herself from getting mushy-gushy when it comes to the two things she loves most in her life: Chris Pratt and their son, Jack.
The 39-year-old actress sat down with the Huffington Post and opened up about her life beyond the red carpets and flashing lights, revealing how motherhood has entirely transformed her as a person.
"Everything that everyone says is true," she explains about welcoming a child into the world. "People really need to pound the information into you because it is a tidal wave change into your life."
She adds, "Especially as a woman, your identity changes. You are now a mom, sort of the most important job in the world, and the pressure and the guilt and all the things that are sort of wrapped up in that, I don't think anyone can prepare you for."
One of the things that's changed most for her and Chris in becoming parents is that they've learned to "live a little less selfishly." In fact, they're endlessly questioning whether they should continue raising Jack in Hollywood.
"We want Jack to have as normal of a childhood or at least a similar childhood as we had," Anna says before adding a funny anecdote: "The other day I was picking him up from his pre-school and there was some paparazzi—that doesn't happen very often, when Chris is around and in town it's different—but Jack waved at them and said, 'Cheese!'"
However, despite his positive outlook on the paparazzi right now, Anna realizes, "There's going to be a day, sooner rather than later, where he's going to understand that it's bizarre and probably going to have a lot of really complicated emotions about it. So we're just going to try to give him a ton of love."
The actress says she and Chris might not know exactly what they're doing when it comes to raising their son just yet, but one thing is for sure: Chris is a great dad!  
"He's strict, but he's also incredibly fun, incredibly loving," Anna reveals. "It's so amazing to see that moment that Chris comes home from work and Jack is like, 'Daddy!'"
And aside from being a great dad, he's her soulmate and the one person who has really changed her outlook on love and marriage.
Kevin Winter/Getty Images
"He is sexy, but more importantly he's a great person," she can't help but gush about her hubby. "When I was falling in love with him, I loved how kind he was to people. I loved how smart he is, but he's not pretentious at all. He doesn't wear that as a badge—he kind of lets people slowly discover it."
She adds of settling down with the hunky actor, "He's humble, and he's a great leader, and he's an incredible father and a great husband. And I feel like, after years of dating people that weren't the best for me, I found somebody who's love I could really accept."
And…our hearts are throbbing with adorableness.
Make sure to catch Anna's full interview on HuffPo Live.
Watch:
Anna Faris Gushes Over Husband Chris Pratt