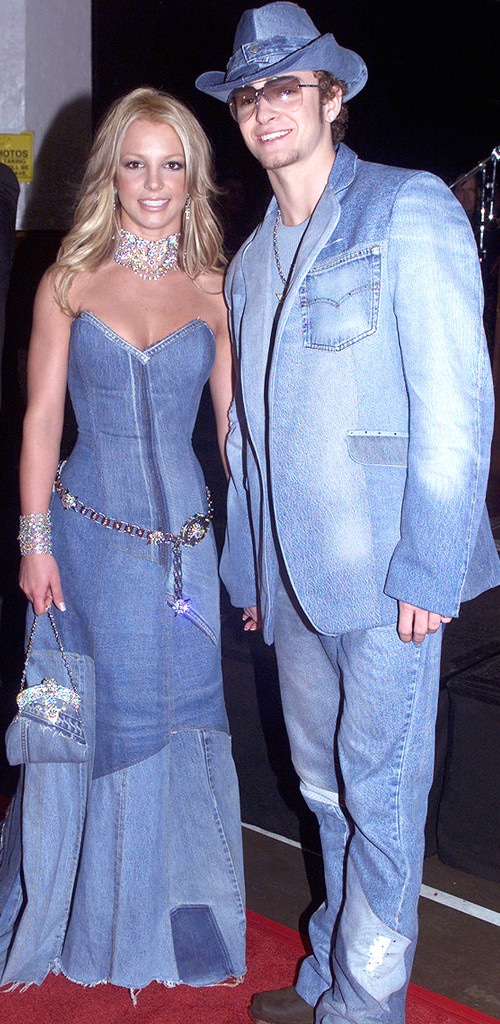 Reuters
It was 15 years ago today that former flames Britney Spears and Justin Timberlake gave us one of the most memorable red carpet looks of all time.
Their matching denim ensembles at the 2001 American Music Awards are truly unforgettable in the history of red carpet moments and in the history of love.
Do you remember where you were when this iconic moment happened?
Probably telling your significant other to get their damn act together so you could emulate the #RelationshipGoals that were Britney and Justin at the time.
Jason Merritt/LUCY NICHOLSON/Getty Images
The look has been channeled by other celebs, perhaps most notably by Katy Perry at the 2014 MTV VMAs, which Spears called "amazing."
Ryan Reynolds and Blake Lively even took on the look—but they had some help from Photoshop.
Spears has since admitted that it was her idea to dress like her then-boyfriend Timberlake on the red carpet.
Isn't that the kind of love we're all looking for?
Miley Cyrus certainly is. After her 2013 split from Liam Hemsworth, her former fiancé who she recently reunited with, Cyrus shared a pic of Spears and Timberlake's matching outfits.
She captioned the throwback photo: "I want a boyfriend that will wear jean on jean on jean with me."
Same, girl. Same.
Watch:
Top 9 Most Memorable Red Carpet Fashions