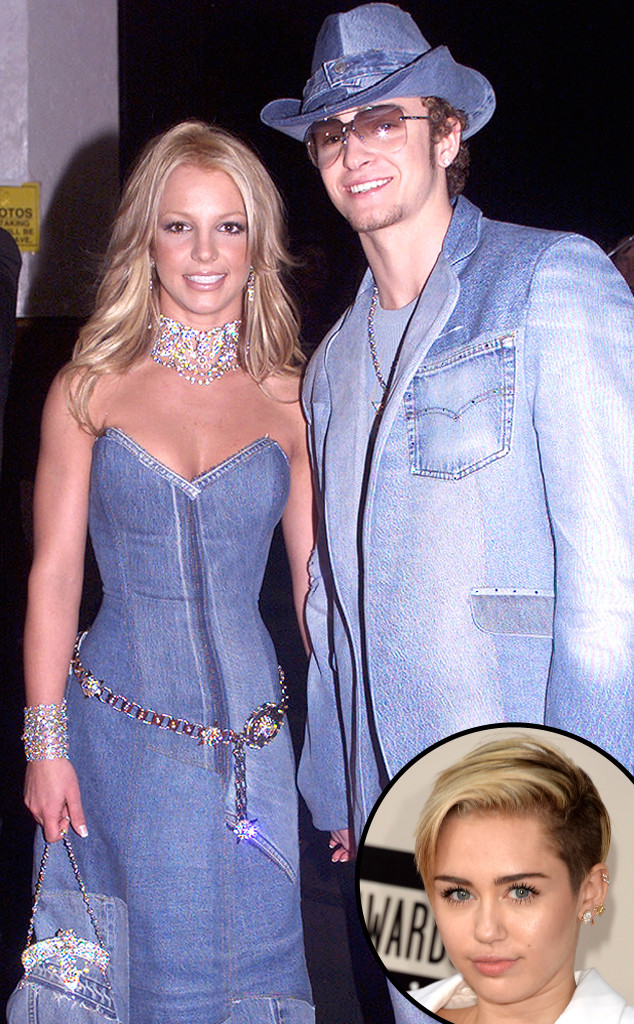 REUTERS/Rose Prouser, Jason Merritt/Getty Images
Calling all potential Miley Cyrus suitors! The songbird has revealed the key to her heart: a man who wears head-to-toe denim.
Well, technically, she wants a beau who will wear matching denim à la Britney Spears and Justin Timberlake at the 2001 American Music Awards.
"I want a boyfriend that will wear jean on jean on jean with me," the newly single songstress, who split from former fiancé Liam Hemsworth in mid-September, captioned a photo of the former couple in their now-infamous award show attire.
Miley twerking in matching denim with a hunky new man? Now that would be a sight to see.