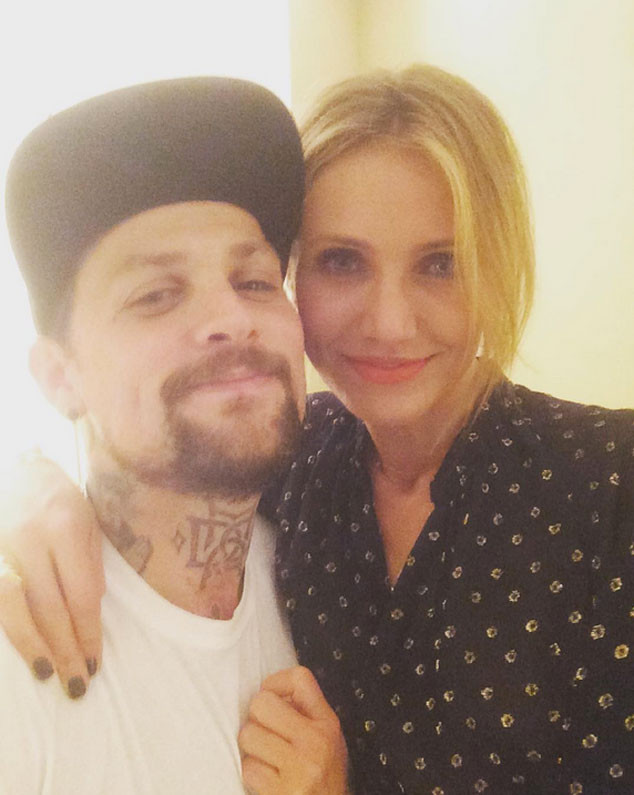 Instagram
Remember that time when all of Cameron Diaz's musings about love and relationships over the years bore fruit and all of her premonitions about her own hypothetical marriage came true?
You know, Jan. 5, 2015?
Diaz and her husband, Benji Madden, are celebrating their first wedding anniversary, meaning it's been exactly one year since the unlikely duo up and tied the knot after just seven months of dating. Oh wait, make that up and tied the knot on a Monday, blowing all of our minds in the process.
"The mystique and the romance of a big wedding are lost on me. I don't think that I could ever do something that extravagant. I am not much of a planner," the Sex Tape star told Parade in 2010. "I would probably make the phone call 20 minutes before the bus leaves for the chapel and ask if anyone is available to come. That's probably how my wedding is going to end up."