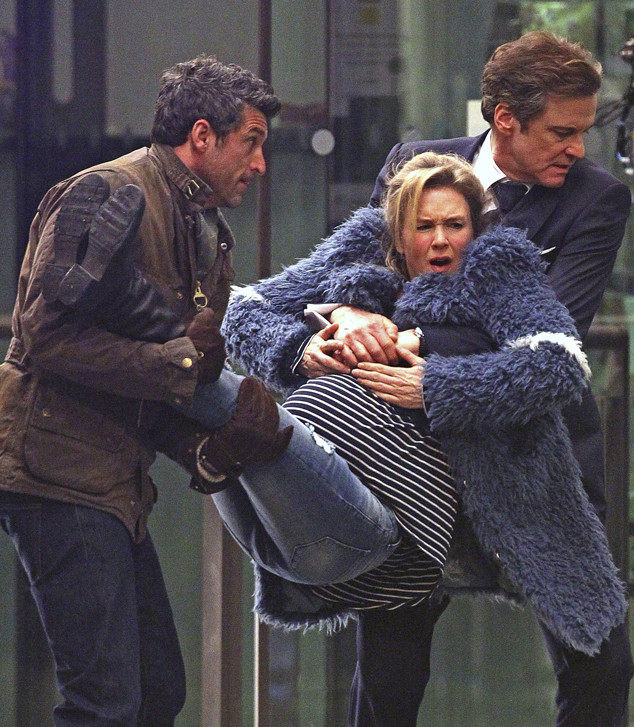 FameFlynetUK/FAMEFLYNET PICTURES
Renée Zellweger is getting carried away!
Our latest visual sneak peek from the actress' highly anticipated film Bridget Jones's Baby shows the star extremely pregnant and ready to pop, while being carried into a building by Colin Firth and Patrick Dempsey.
Zellweger and her co-stars were photographed on set filming the exciting scene, which seems to be Jones getting ready to give birth to her baby. The best part is we've already seen her baby! Since this is just a movie (yes, she's not actually pregnant, in case that was still unclear), the cast has already shot scenes with the tiny cutie who will be playing her child in the film, and we had a glimpse of the film's newest star back in October.