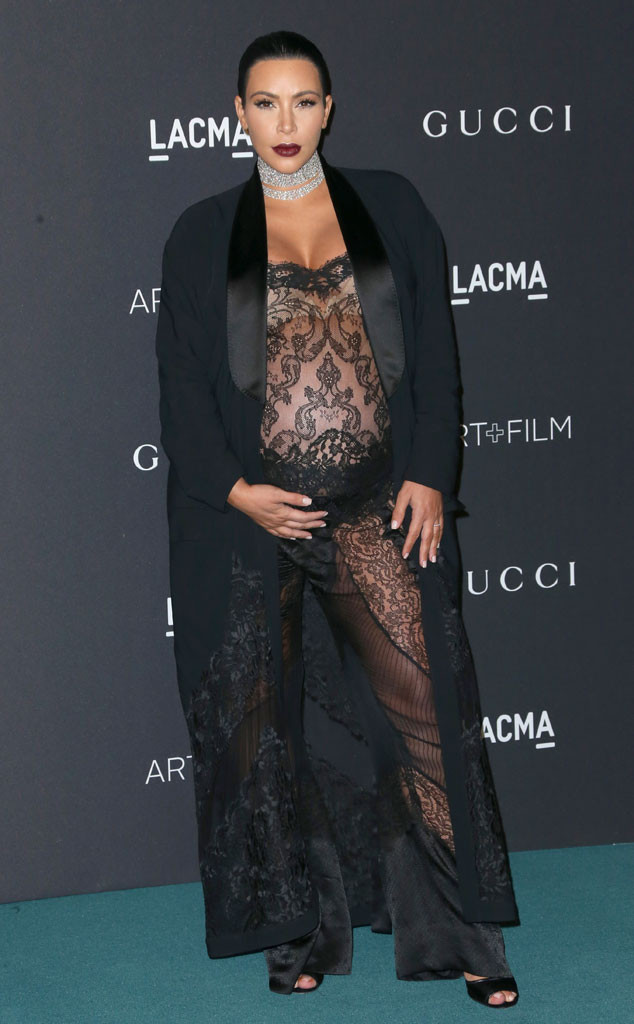 Frederick M. Brown/Getty Images
Kim Kardashian isn't afraid to talk about the weirder side of pregnancy, including her plans to eat her placenta after giving birth to son, Saint West, earlier this month.
The 35-year-old mother-of-two opened up on her app about the placenta-eating process and why she decided to do it.
"So, I'm really not this holistic person or someone who would have ever considered eating my placenta. I actually thought Kourtney would have soooo done this, but I don't think she did," Kim wrote, although Kourtney Kardashian did decide to consume her placenta as well. "And when I say 'eat my placenta,' I mean that I'm having it freeze-dried and made into a pill form—not actually fry it like a steak and eat it (which some people do, BTW)."