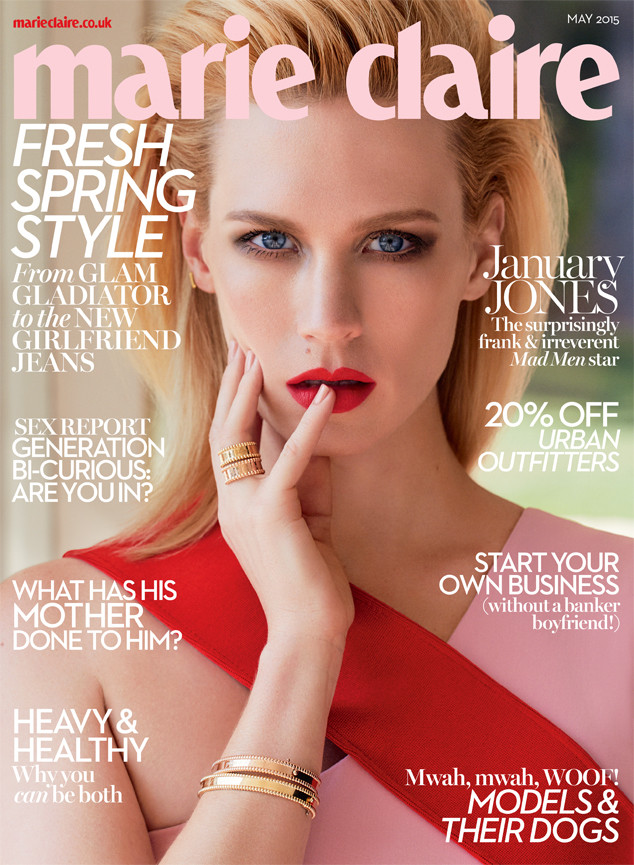 Marie Claire UK/David Roemer
Ever since January Jones gave birth to son Xander back in September 2011, there has been a public fascination with the identity of her child's father, although Jones has never revealed the identity of her mystery baby daddy.
Instead, she has chosen to raise her three-year-old son as a single mom—and has no regrets about her decision.
"I think when I was younger I was keen on having marriage, kids and all that," the actress, who is currently dating her Last Man on Earth co-star Will Forte, tells the latest issue of U.K.'s Marie Claire while look stunning on the cover. "But as I got into my late twenties and early thirties, all my ideals shifted and having a document to prove love wasn't really important to me. It's the relationships that were important, and I still think that way.