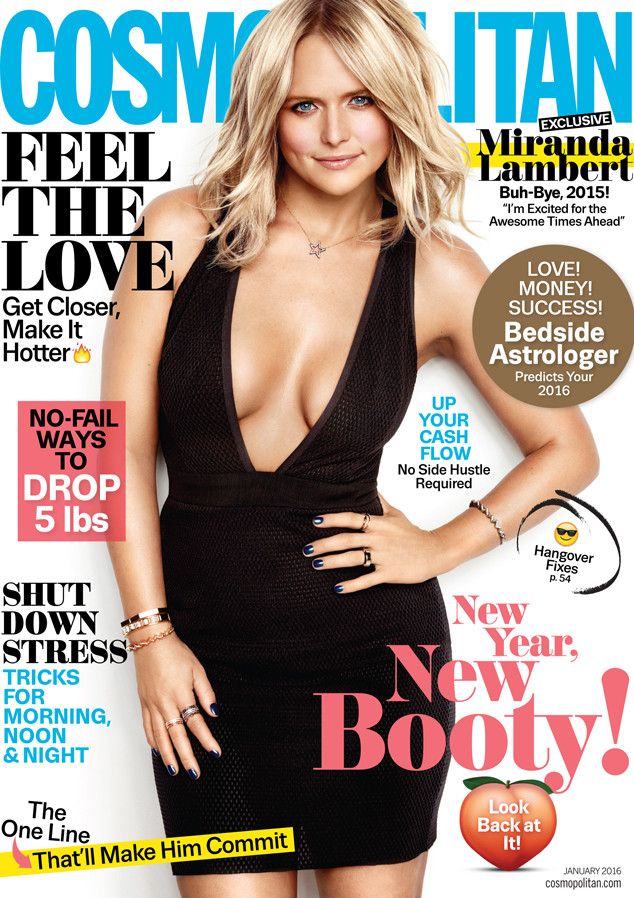 Tesh/Cosmopolitan
Miranda Lambert isn't pretending she's got life all figured out.
In fact, the 32-year-old singer tells Cosmopolitan's January 2016 issue she's "still processing everything" from her and Blake Shelton's divorce this past summer.
"We were together for 10 years, married for four, were very quickly divorced, and are friends," she tells the mag. "I'm still processing everything and figuring out where to go and what happened. [Marriage] is a tough business, and we gave it our best college try..."
So has divorce dissuaded Miranda from ever wanting to say "I do" again? Not necessarily, but it has seemingly changed her perspective on relationships. As she tells Cosmopolitan, "If I ever were to get married again—which is completely not on my radar at all right now—I feel like it's not about it being a step in life. It's not about a piece of paper or a diamond. It's the way you feel about somebody and the commitment in your heart."