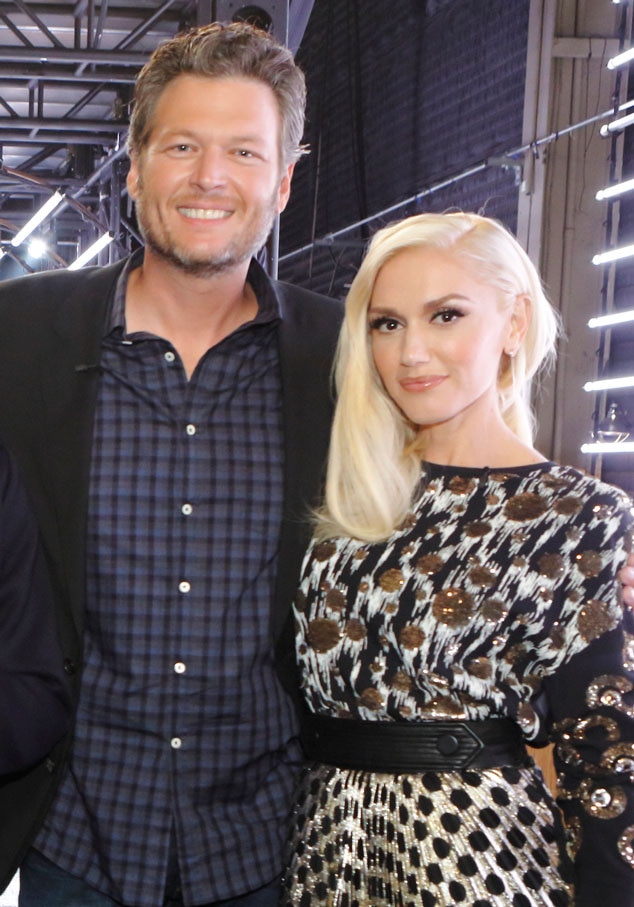 Trae Patton/NBC
It's official, y'all!
There has been numerous speculation surrounding Blake Shelton and his Voice co-host Gwen Stefani's possible romance, especially after E! News exclusively obtained photographs of the twosome canoodling at a Halloween party, but the rumors are no longer just rumors anymore.
Shelton's rep has confirmed to E! News that the pair are definitely dating. Yeah, you read that right. They're a couple! Let the hybrid name brainstorm begin! (We're leaning more toward Glake. Gwake? Blwen? Whatever feels right.)
Stefani flew to Nashville which instantly sparked questions as to whether or not the rocker is going to be attending tonight's CMA Awards alongside Shelton. E! News has heard that won't be the case, but given the happy announcement, who knows if they've decided to make a grand debut, after all?
Plus, they're clearly a fan of surprises.
Meanwhile, Blake's ex, Miranda Lambert, who is also expected to be at the CMAs tonight, has caught wind of the romance occurring on set of The Voice.
"She was not surprised to hear of the romance between Blake and Gwen. They were always pretty flirty," a source tells E! News. "Miranda and Blake were on the rocks on and off and knew that this could always be a possibility." 
Blake and the No Doubt songstress made waves when they were spotted participating in some PDA over the weekend at Maroon 5's Halloween party. In the photos exclusively obtained by E! News Shelton was holding Stefani close with his hands on her shoulders, eventually moving them down to her waist. One hand later landed on her backside.
In another photo, Gwen was spotted looking up adoringly at Shelton as they chatted at Adam Levine's soirée.
Looks like we'll have much more PDA to come!
Us Weekly was first to report the story.