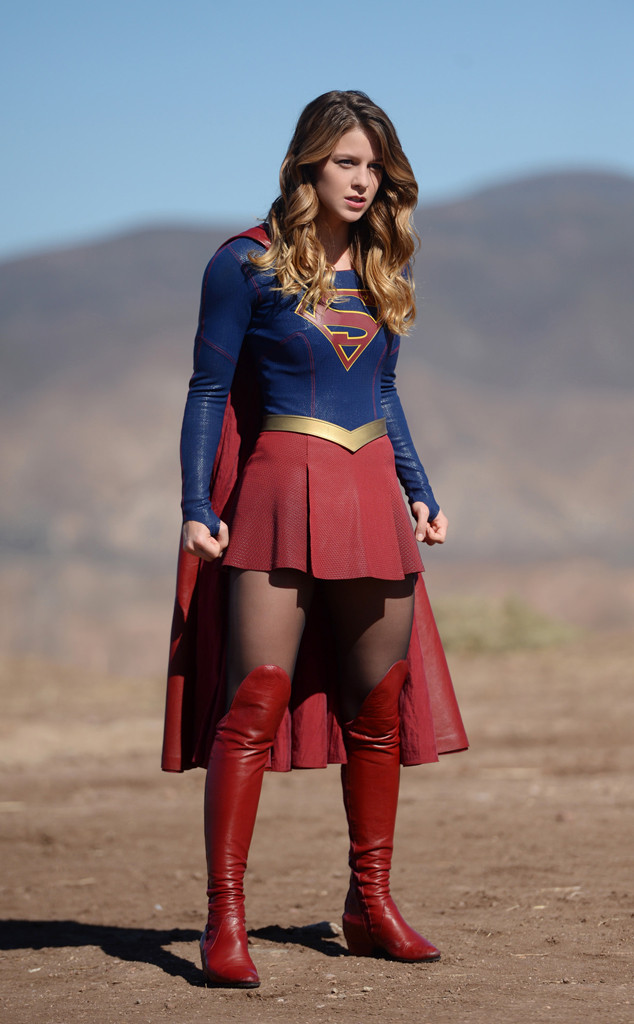 CBS
Forget all the think pieces and essays you read about CBS's Supergirl and what it means for the TV landscape. It's Melissa Benoist's turn to tell you what she hopes to accomplish with the show and her titular super role.
"I just would like her journey to be something that any person could relate to and/or be affected by and inspired by. I think part of the draw of the comic book genre is that it is a way to escape and be inspired by something and be something greater than yourself: A strong being that can accomplish the unthinkable," Benoist told E! News. "But also what I love about her is that she struggles and the ebb and flow of her life is really human. I just hope that people can relate to it."
Supergirl is now three episodes in and in production on episode 11, but seeing Benoist take flight still hasn't gotten old (for fans and crew members alike).