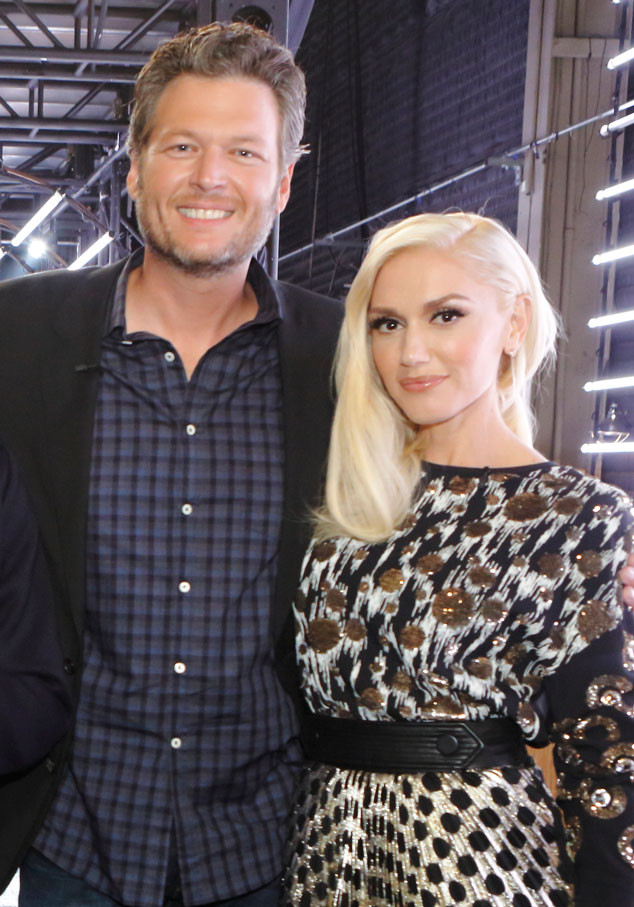 Trae Patton/NBC
There's no doubt about it: Gwen Stefani is an open book. Since her rep confirmed her relationship with Blake Shelton last week, the Voice coaches have made headlines for their hot new romance. In fact, as KIIS-FM's JoJo Wright noted Monday night, "There's a lot going on with you."
"This is one of those weird moments where do you talk about who you're dating now? Do you talk about the breakup?" Wright told the singer. "I'm not going to go with the Blake thing, because I get it. [KIIS-FM's Ryan Seacrest] and everybody's already covered it. Hey, let the girl live! Let the girl date. He seems like a nice guy. Congratulations. Let's go have a drink. But I do want to ask about the previous relationship with Gavin, because that's what the song's about."
But Stefani was open to talking about her relationship with Shelton, saying, "Ask me whatever you want and I'll decide if I want to answer it. How about that?"
"I am curious about Blake. One thing: What does he drink? He always has something in his cup. Probably ain't coffee. Do you even know what's in there?" Wright asked. "I mean, whatever."
Stefani didn't get a chance to answer before he cut to commercial.
Stefani spent much of the interview discussing "Used to Love You," the track she wrote in the wake of her divorce from Gavin Rossdale, with whom she has three sons. "The song was not written that long ago. Like, I w ant to say maybe a month and half ago, which is crazy. I had been writing writing because my life blew up," she said. "Everybody knows that my life blew up last February. I'd just been dealing with that. Unexpected. I was going along thinking that was going to be the rest of my life and it's not. I don't know what happened. I've always wanted to write music so desperately because doing it is one thing that really validates me for myself."