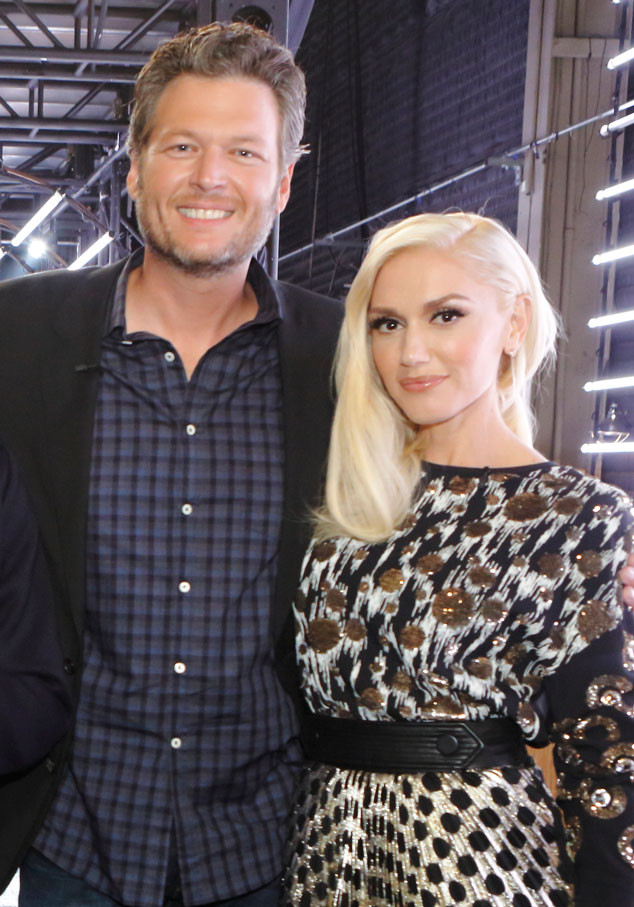 Trae Patton/NBC
After canoodling together throughout the Halloween weekend, it definitely appears that Gwen Stefani and Blake Shelton are a bit more than "just friends."
Not only did E! News reveal exclusive photos of the two with their arms wrapped around each other at Adam Levine and Maroon 5's Halloween party, but sources also tell us they were spotted holding hands at Jared Leto's shindig the night before and even ended up leaving together.
A source who works with the duo on The Voice says, "They are definitely flirty on the set and you can see they have fun together. There is something going on between them and they have spent time together off set. They don't want to label anything or define it, they just really like each other."
So how exactly did their relationship blossom into the cutest could-be couple we're currently obsessed with? Let's take a look back…