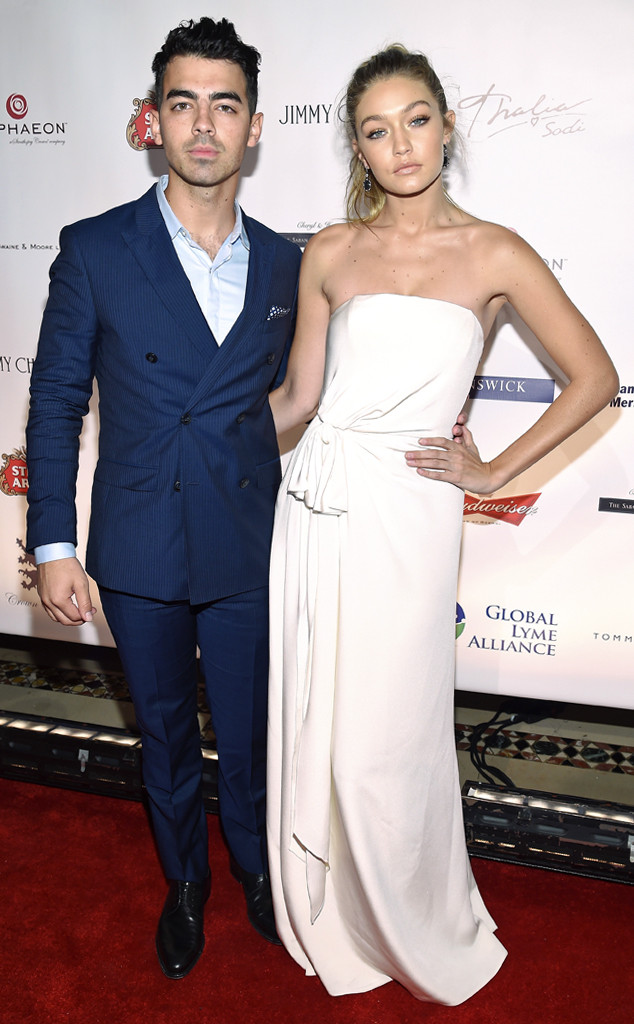 Dimitrios Kambouris/Getty Images for Global Lyme Alliance
Say it ain't so!
Gigi Hadid and Joe Jonas have recently broken up, E! News has learned. But thankfully, their breakup wasn't a messy one. "They still remain friends but their schedules started affecting their relationship," a source says of the amicable exes.
Friends for years, the supermodel denied dating reports that she was dating the pop singer in October 2014, telling E! News that Joe was merely "a really good friend of mine." Flash forward to June 2015, when Gigi and Joe took their relationship to a romantic level. As a source said at the time, "Gigi feels very comfortable with Joe and it's very easy to talk about everything that's going on in her life with him. He understands where she is at and they are not in any rush."
Joe first asked Gigi out in 2010. "We met at the Grammys when I was 13 years old," Gigi said during a Periscope Q&A in September. "And he asked me to a baseball game, and I said, 'No.'" Gigi attended the event with her music producer stepfather, David Foster, and her mother, Real Housewives of Beverly Hills star Yolanda Hadid. "I was so nervous; I literally didn't even know what it meant to hang out with a boy," she said. "And also, Grammys are on a Sunday, and I didn't want to tell him that I had school the next day, so I was like, 'No, maybe next time.'" Joe persisted by writing his number on a piece of paper and giving it to Yolanda. "We've been friends ever since," Gigi said. "Except now, we're more than friends, obvs."