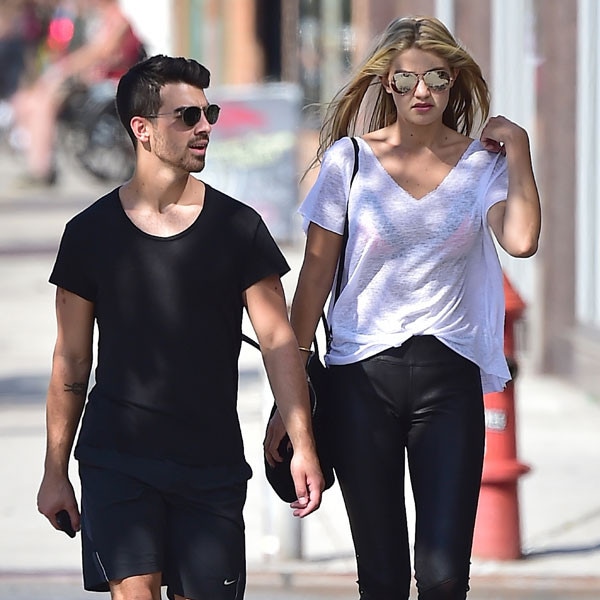 Alo Ceballos/GC Images
Are they or aren't they?!
That's the question fans continue to ask when it comes to Gigi Hadid and Joe Jonas. Although the twosome has been spotted together on numerous occasions in recent months, the model assures us that it's nothing more than a great friendship.
"All the brothers are amazing, but I'm closest with Joe," she told E! News exclusively at the 2014 Angel Ball in New York City. "He is a really good friend of mine."
But what about all those rumors that they are something more?
"It's just really hilarious for us," she explained. "We will read it and we will be like, 'Oh, we're dating. Oh cool.' We just laugh it off. It's funny for us." 
Dimitrios Kambouris/Getty Images for Gabrielle's Angel Foundation
Instead of romantic dates, the two stars simply enjoy spending time together whenever they are in the same town. They also are able to bond over their mutual love for all things fashion.
"He is really into fashion, and he is always here for Fashion Week, and he is like GQ Man of the Fashion Week," she shared. "It's really fun because we don't get to see each other that much, and when he comes to New York, we always try to hang out as much as we can."
Hadid, who is the famous daughter of Real Housewives of Beverly Hills star Yolanda Foster, continues to remain focused on her modeling career.
In addition to modeling for Tom Ford, the 19-year-old also has her eyes set on a major project ahead. When asked about her fashion goals, Hadid couldn't help but share her hopes to be a major part of one upcoming tradition.
"The Victoria Secret's show is definitely one of them," she admitted to E! News. "For me, I just try to have little goals every day, whether it's just being nice or making a good connection in the fashion world."
She added, "I think all those things, if you could get them done every day, they lead into opportunities that you may not have even thought were possible in your career."