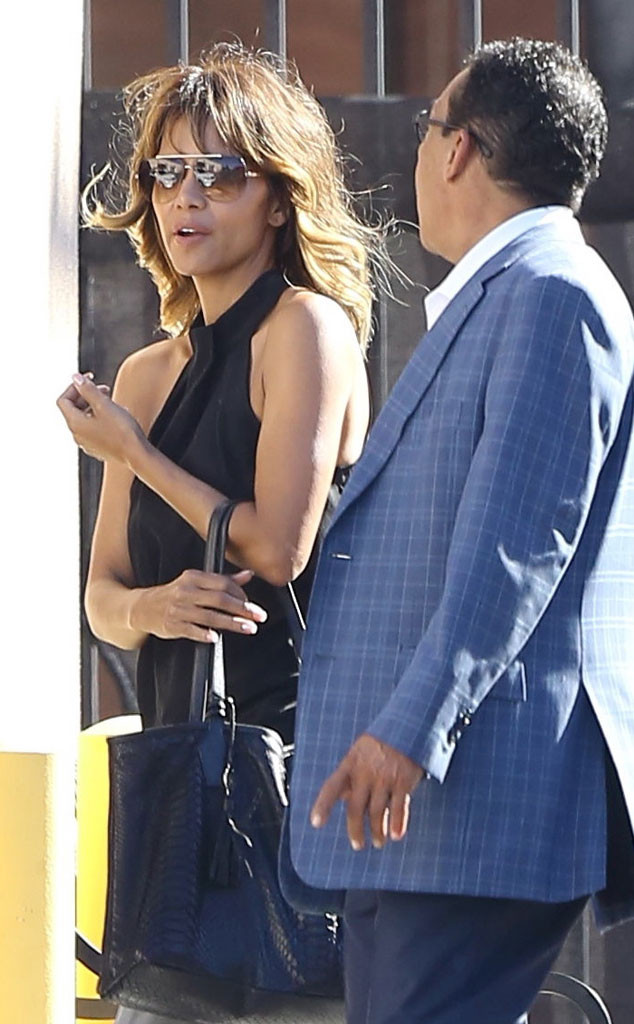 KMM-Jul/X17online.com
Halle Berry and Olivier Martinez have been lying low since announcing their divorce after two years of marriage, but the Extant star was spotted out and about in Los Angeles for the first time Thursday since the split.
Although she and Martinez are going through a divorce, Berry seemed to be holding it together as she made her way out of a meeting. Dressed in a black top and gray pants, the Oscar winner looked incredibly chic. Martinez, on the other hand, was seen driving around Beverly Hills. Riding solo in his BMW, the Frenchman concealed his face with sunglasses and wore a gray T-shirt, but his wedding ring was noticeably absent from his left hand.
He and Berry cited irreconcilable differences in the court documents. E! News learned that while they were trying to raise their son Maceo, problems between the two began to grow.
"They had an incredibly passionate bond with one another, but with that comes big highs and lows," a source shared with E! News. "They fell madly in love with one another, but at times, it did feel like everything was against them."