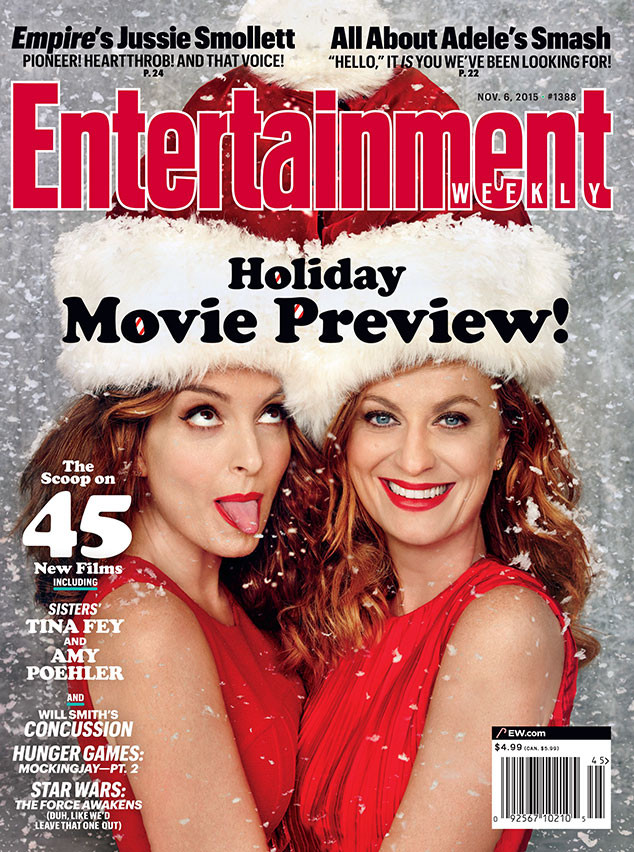 Ruven Afanador
Amy Poehler and Tina Fey are ready for Christmas already!
The gorgeous comediennes are on the cover of Entertainment Weekly in honor of its annual Holiday Movie Preview issue, and they're dressed for the holiday season. Wearing Santa Claus hats, matching red dresses and even lipstick, the Saturday Night Live alums are gearing up for their own holiday movie, Sisters.
In the highly anticipated comedy, Fey plays a former wild child that is neither content in her professional life nor her personal life. Poehler, on the other hand, tackles the role of the do-gooder sister named Maura who is usually fairly responsible. That is, until the sisters decide to host one last crazy party in their childhood home.
Fey signed on to produce and star in the film first, but it didn't take any time at all for her and screenwriter Paula Pell to determine who the opposite star should be.
"It just wouldn't make sense playing sisters with anyone else," Fey says. "There's an ease that we have with each other.