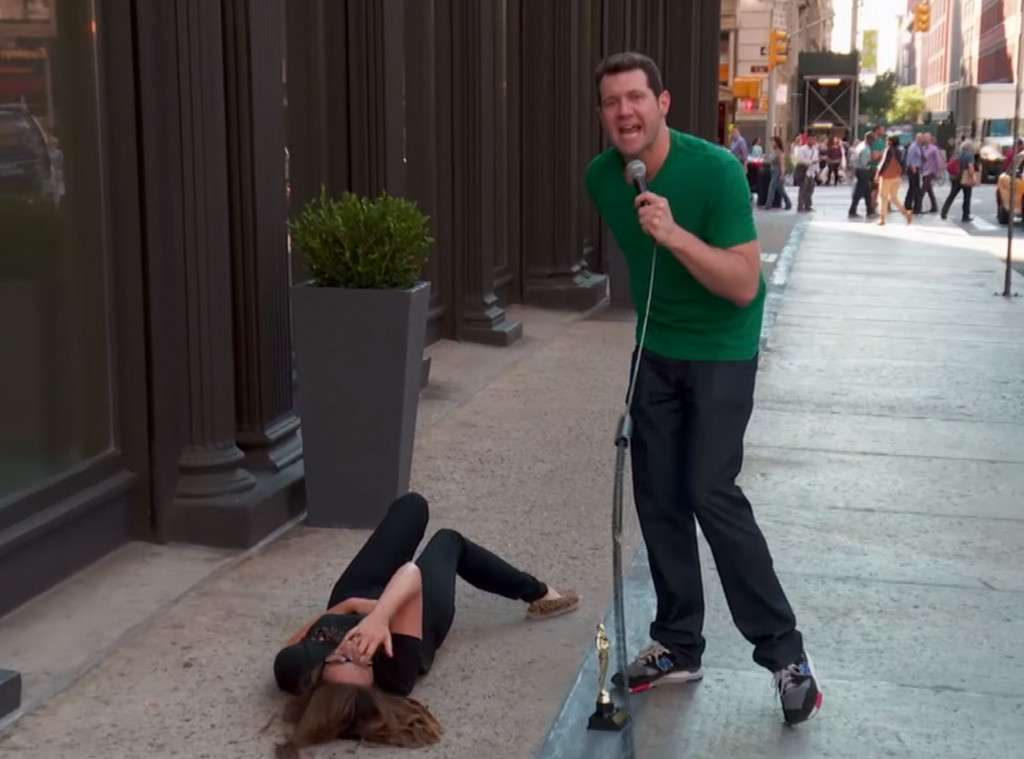 YouTube
Tina Fey succumbed to pressure. The 30 Rock star and creator joined Billy Eichner on Billy on the Street and failed to name 20 Latino performers in a wonderfully named segment, "LaTina Fey." She had one minute to name as many Latino performers she could as if she was giving an Oscar speech. She failed.
"Tina Fey finally failed at something! She is on the ground, there she is! Tina Fey couldn't think of 20 Latinos," Eichner yelled as Fey laughed and laughed. "There's your feminist right there: On the street!"
Fey lost out on some quality Brokeback Mountain potholders.
"I panicked!" she said when Eichner pointed out all of big-name movie stars she missed, such as Penelope Cruz and Antonio Banderas.
"I think this is comforting to people who will see even Tina Fey is flawed," Eichner said.
"Very, very flawed," she said. So flawed in fact she stole the LaTina Fey award like "some hyena who knows Jon Hamm."
Billy on the Street premieres on Thursday, Oct. 8 at 10:30 p.m. on its new home truTV.
Related:
Tina Fey Really Wants to Produce the Oscars?