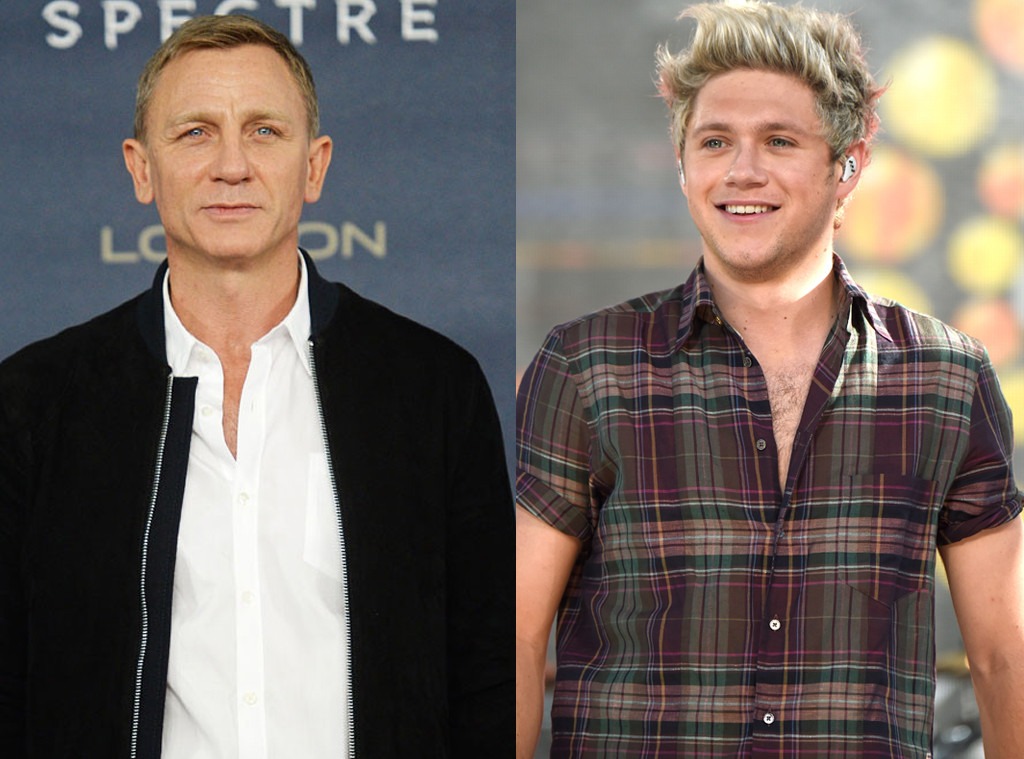 Dave J Hogan/Dave J Hogan/Getty Images; Kevin Mazur/Getty Images
If Daniel Craig has anything to do with it, looks like Niall Horan might be suiting up for the next James Bond flick.
The star of the most recent 007 installment, Spectre, hitting U.S. theaters Nov. 6, offered his seal of approval when asked if the One Direction singer could fill the iconic secret service agent's shoes. 
Craig told English radio station Capital FM he believes the hunky blond, 22, is a "good man," and would be "absolutely fabulous" in the films. 
Horan. Niall Horan. Kind of has a ring to it, don't you think?
The 47-year-old Brit also said his potential protégé would do the part justice, offering this advice to Horan and other future Bonds, whoever they may be: "Just enjoy it and make it the best you can. That's all I've ever tried with these films is to make the movies as memorable as possible."
Big surprise, devoted 1D fans also support Horan's movie star ambitions, already rallying behind a popular #NiallForBond Twitter hashtag. 
And if Niall does become the next James Bond, here's hoping he can play matchmaker for one of his Bond girls and band mate Liam Payne, who recently confirmed his split from longtime girlfriend Sophia Smith. 
How would you feel about the Irish boy-bander taking on Bond? Sound off in the comments!