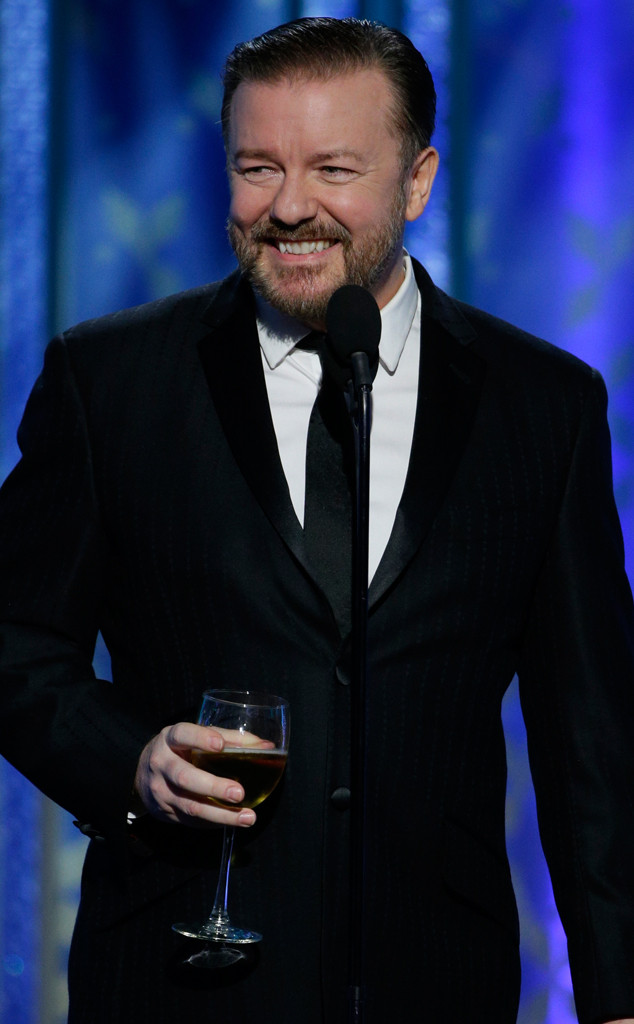 Paul Drinkwater/NBC
Clutch those pearls and put that hand over that censor button. Ricky Gervais is back to host the Golden Globes!
He insisted in 2011 that the Hollywood Foreign Press Association wouldn't ask him back to host the annual award show that honors both TV and film, but lo and behold! He's back for not a second or third time, but a fourth time!
Hollywood better gird its loins, because as you probably remember, the Emmy-winning funny man did not hold back at all when faced with a room full of the celeb elite during previous Golden Globes. Jodie Foster,Johnny Depp, Robert Downey Jr., Angelina Jolie…no one was safe.