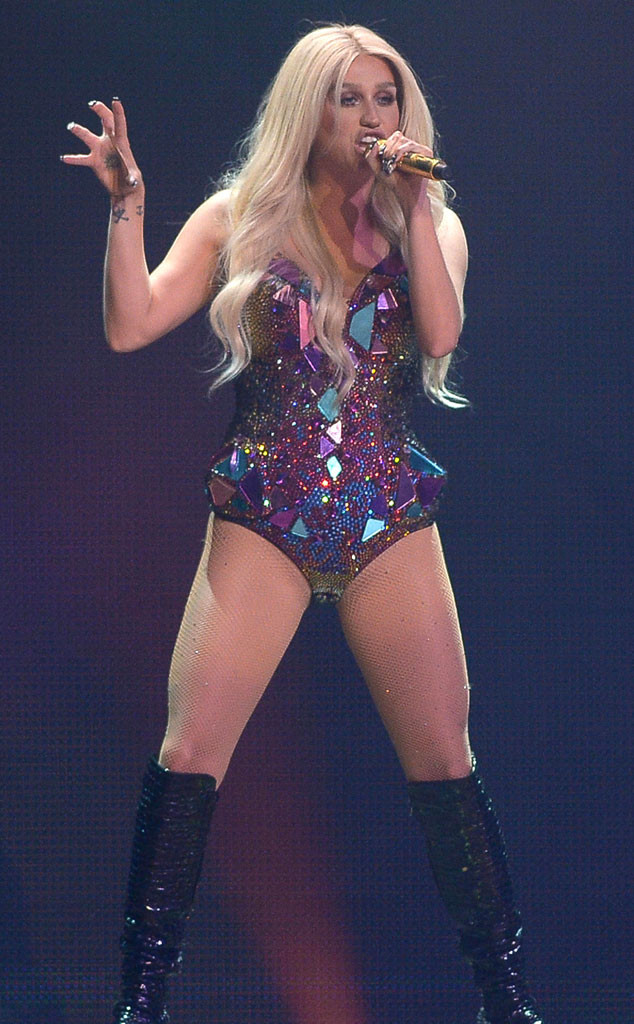 AGSP/AKM-GSI
We haven't gotten any new music from Kesha since 2012—even before she took the dollar sign out of her name—but that doesn't mean she's not working on it!
The 28-year-old singer opened up to Entertainment Weekly about how she can't wait to finally put out new stuff.
"I'm dying to put out music, I'm like dying, literally," she explained while promoting Jem and the Holograms, which features the singer in a cameo role. "But while I can't, I'm just gathering ideas and just praying for the day to come soon that I can put out music."
She adds, "All I know is I have a lot to write about. There's so much to say right now," she said. "Nothing to speak of for sure yet, but just pray for it."