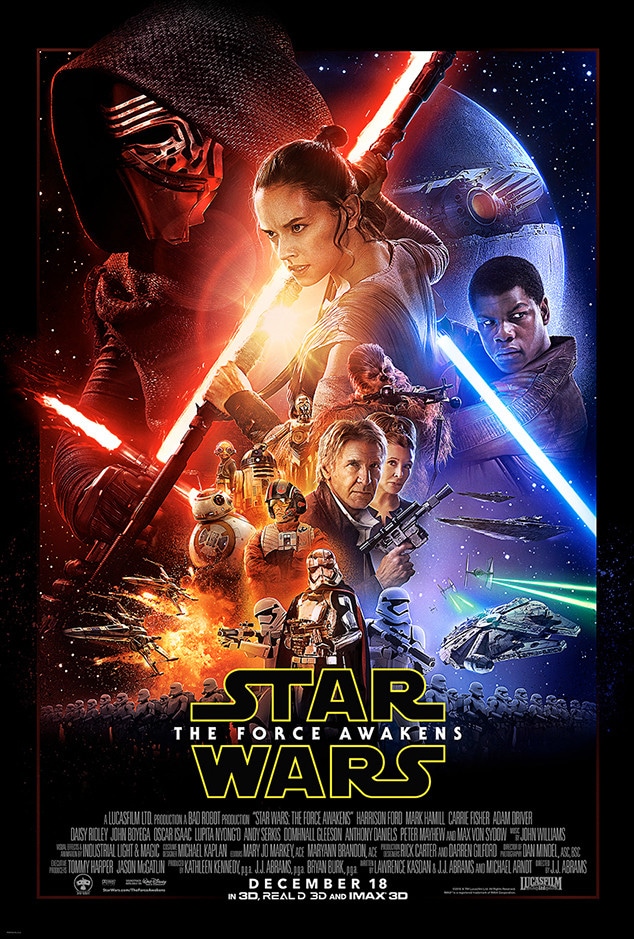 Walt Disney Studios / Lucasfilm
Are you an super-nerd? Did you got to Comic-Con before it was cool? Are you a part of multiple fandoms? If you answered "yes," then come fellow nerds and nerdettes! We must talk about this Star Wars situation.
Everyone has been buzzing about the poster for the newest installment in the epic sci-fi adventure franchise, Star Wars: The Force Awakens. However, there was someone very noticeably missing from the image. And no, we're not talking about Luke Skywalker (though where the hell is he?!)
We are talking about Jar Jar Binks. Why isn't he included on the poster?! Sure, he's the worst Star Wars character ever and most fans pretend that he never existed in the first place. And sure, he's almost definitely not in The Force Awakens, but this is just rude. Thankfully, one person agreed: designer Olly Gibbs believes he has significantly improved the Star Wars: Force Awakens poster. Wanna see it? Of course you do...
Boom. All Jar Jar, all the time. What's that you say? You think this poster is an assault on the senses? How dare you?!
Just kidding, this poster is actually horrifying.
Many fans thought the Jar Jar character was racist because his accent was similar to that of a Jamaican accent. They also severely disliked his childish nature. Some have claimed that Jar Jar was only there so that the Star Wars prequels would appeal to children. Basically, it was just bad all around. And now he's ever-y-where in this edited Force Awakens poster! Having panicked flashbacks to the time you saw and heard Jar Jar for the first time? Us, too.
Star Wars creator George Lucas had this to say about Binks haters back in 1999:
"There is a group of fans for the films that doesn't like comic sidekicks. They want the films to be tough like Terminator, and they get very upset and opinionated about anything that has anything to do with being childlike," he told BBC Two's Newsnight. "The movies are for children but they don't want to admit that." 
Olly was pleasantly surprised by the reaction after he tweeted his poster edit, considering he was probably expecting Star Wars fans to come to his house with torches and pitchforks.
Oh, Olly. You are certainly a crusader for the unlovable characters and a true master of puns. 
Watch our other hero, Star Wars: The Force Awakens Director J.J. Abrams, talk about the struggles of filming the epic movie:
Watch:
J.J. Abrams Shares Big Challenge on Making New "Star Wars"