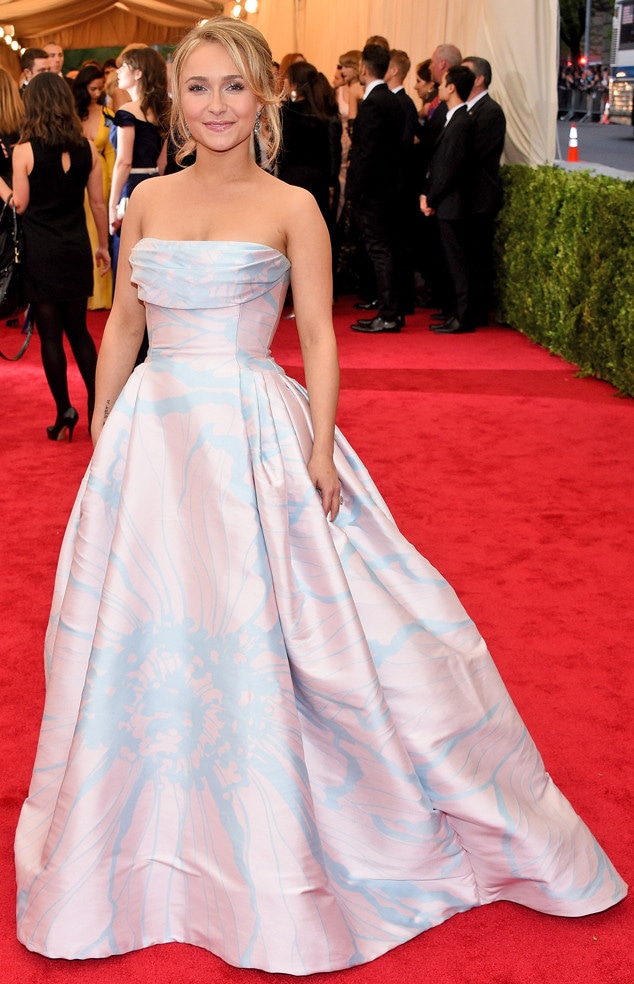 Larry Busacca/Getty Images
Hayden Panettiere is taking sometime for herself. 
The 26-year-old actress has checked into a treatment center as she continues to battle postpartum depression following the birth of her daughter Kaya, whom she welcomed with fiancé Wladimir Klitschko in December 2014. 
"Hayden Panettiere is voluntarily seeking professional help at a treatment center as she is currently battling postpartum depression," her rep tells E! News. "She asks that the media respect her privacy during this time."
A source also tells E! News "Hayden had been suffering for a long time and she just wants to get better for her family." 
Panettiere canceled an appearance today at a domestic violence awareness event in NYC. Klitschko, meanwhile, has made no mention of the news on social media. He pulled out of his heavyweight fight against Tyson Fury in September after suffering a calf injury; the match has been rescheduled for Nov. 28. 
Last month, the Nashville star appeared on Live! With Kelly and Michael, where she opened up about her struggle with postpartum depression. 
"It's something a lot of women experience. When [you are told] about postpartum depression you think it's 'I feel negative feelings towards my child; I want to injure or hurt my child.' I've never, ever had those feelings. Some women do," Hayden, who also revealed she hopes to have four children, said. "But you don't realize how broad of a spectrum you can really experience that on. It's something that needs to be talked about. Women need to know that they're not alone, and that it does heal."
Regarding the stigma surrounding PPD, Hayden added, "There's a lot of misunderstanding. There's a lot of people out there that think that it's not real, that it's not true, that it's something that's made up in their minds, that 'Oh, it's hormones.' They brush it off. It's something that's completely uncontrollable. It's really painful and it's really scary and women need a lot of support."
The erstwhile Heroes beauty last posted on social media on Saturday and wrote that she is "finally coming back in to my own body" since becoming a mom. 
Panettiere confirmed her engagement to Klitschko in October 2013.
The couple has been together for about four years. They first began dating in 2009, although they split in 2011, only to later reconnect.