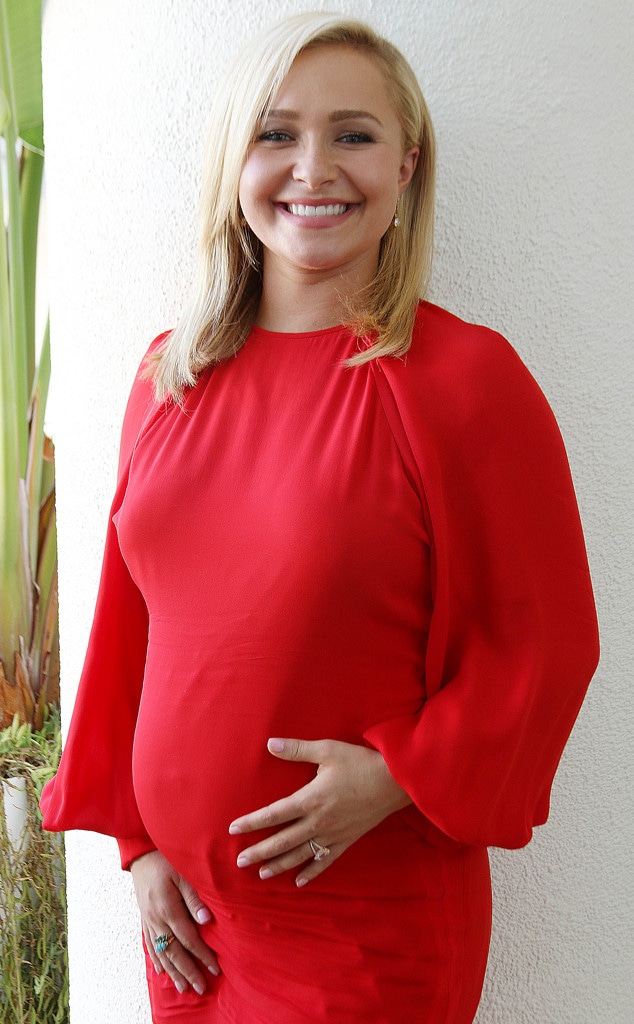 Munawar Hosain/startraksphoto.com
Hayden Panettiere can now add mom to her long list of accomplishments!
The Nashville cutie welcomed her first baby, a girl, with fiancé Wladimir Klitschko on Tuesday, the actress' rep confirmed to E! News on Saturday. The two named their daughter Kaya Klitschko, according to People magazine, which first reported the news.
"We are over the moon and madly in love!" the couple told the outlet.
Panettiere, who wasn't shy about showing off her baby bump on multiple occasions during her pregnancy, couldn't hide her anticipation for her newest family member just a few short weeks ago.
The actress had revealed to E! News exclusively that she was expecting a baby girl and the 25-year-old shared her glee over her future daughter.
"I'm so ready to hold my baby girl—I'm going to be a very hands on mom," she told Hello! magazine. "I'm thrilled that I am having a girl first because I feel like I know a lot about raising a strong woman. I feel very empowered myself and I think my daughter will, too."
And while her due date wasn't until the beginning of December, Panettiere was already planning her daughter's arrival back in August.
"I like to shop, girl," she told E! News. "I want to go shopping for my girl. I want to paint the room appropriately."
For the record, Panettiere wasn't the only family member excited about the new arrival! Klitschko, who is a heavyweight professional boxer, shared his dreams for a happy family with the love of his life.
"I look forward to having my life change for the good," he shared with E! News. "I heard, just recently, somebody said, 'You don't know what love is until you have your first baby, then you know what love is.' So I think I know what love is, but I look forward to getting more knowledgeable about that."
Jordan Strauss/Invision/AP
It's that love and thoughtfulness that makes the Heroes alum so excited to start a family with Klitschko.
"He's such a resilient guy. He's so calm and patient," she told Hello! "I have never even heard this man raise a voice."
With Christmas quickly approaching and a newborn around the house, Panettiere is ready to put family first and foremost. And for those already asking if a wedding is on the way now that the baby is born, you better hold your horses.
"I'll tell you one thing for sure: I am not walking down the aisle 40 pounds heavier than usual in a wedding dress with a huge pregnancy belly stitched in," she joked. "Not happening." Oh, Hayden, you know you'd still look fab!
Congratulations to the happy couple on their baby news!