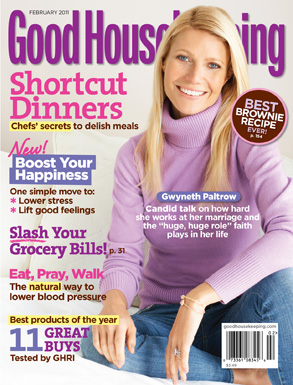 Good Housekeeping
Gwyneth Paltrow is continuing her weeklong domination of the media (thanks, Country Strong!), this time going all housewife on us by taking the cover of Good Housekeeping.
Gwynnie has thankfully never shied away from discussing her battle with postpartum depression and took her cover opportunity to once again bring awareness to the silent plight, discussing her "zombie" state after giving birth to son Moses, and crediting hubby Chris Martin with being the first to suggest she might be suffering from the condition.
Which, we're guessing, is just one of the many benefits of marrying a sensitive rocker.