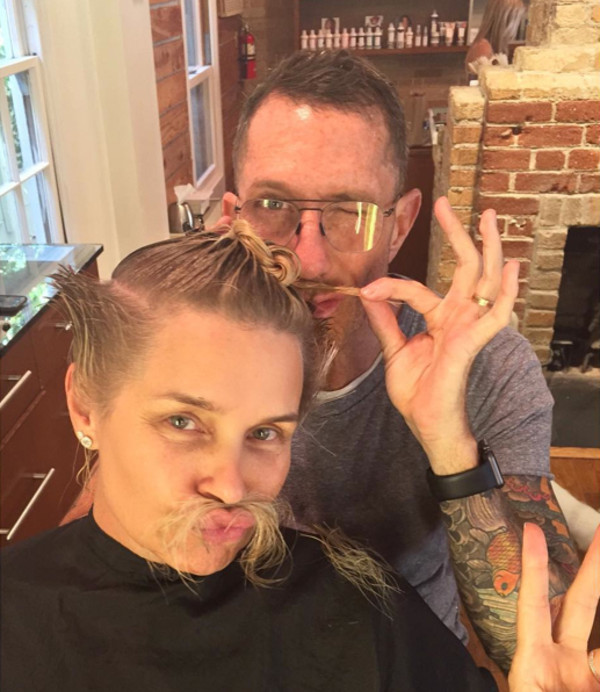 Twitter
Yolanda Hadid is saying snip-snip to her blond locks!
The Real Housewives of Beverly Hills star shared a photo on Instagram tonight revealing that famed hairstylist to the stars Chris McMillian was on the verge of cutting off all her hair.
Playfully posing with her tresses as faux mustaches, Foster shared a picture of the duo in the salon with the caption, "Done with the old, embracing the new............... #1964Original #WorkingMyWayBack @mrchrismcmillan."
Working her way back to what, you ask? Well since her hashtag is saying 1964, we can only guess Yolanda is taking it back to her birth! Yep, the reality star was born in 1964 so we're guessing she's going real short.