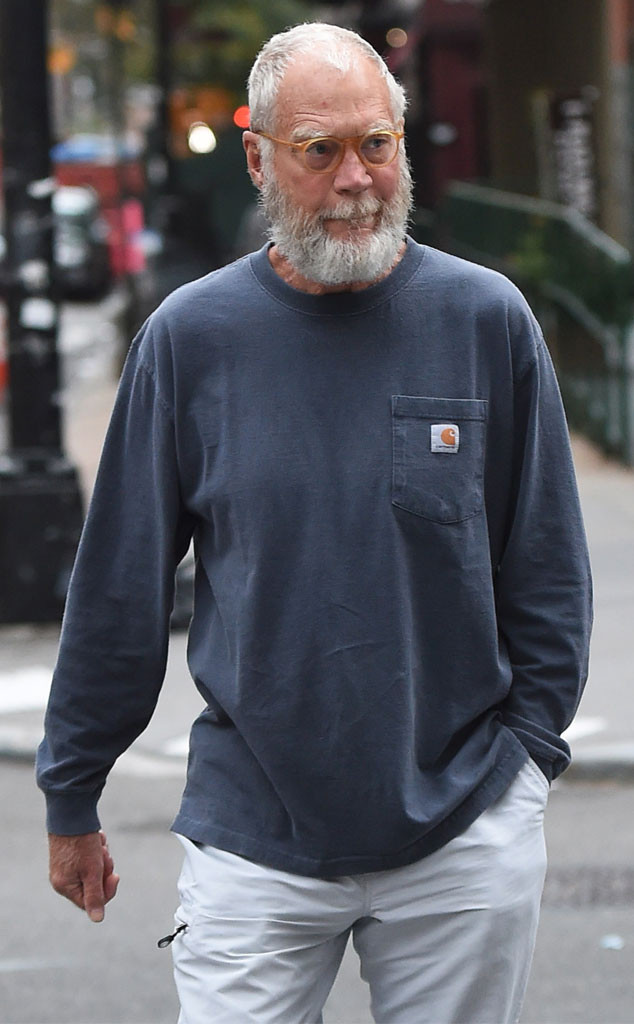 Ron Asadorian / Splash News
Is there an unspoken rule about growing a beard that we're simply not aware of?
Taking a cue from his replacement Stephen Colbert, David Letterman stepped out in NYC with his son, Henry, on Sunday, where the former Late Show With David Letterman host was dressed down and sporting a scruffy beard, appearing completely unrecognizable (serious props to the paps—we had to do a double take).
Wearing a long sleeved t-shirt, cargo pants and sneakers, the 68-year-old retired star looked nothing like the former host we were previously accustomed to seeing on late-night television for 22 years.