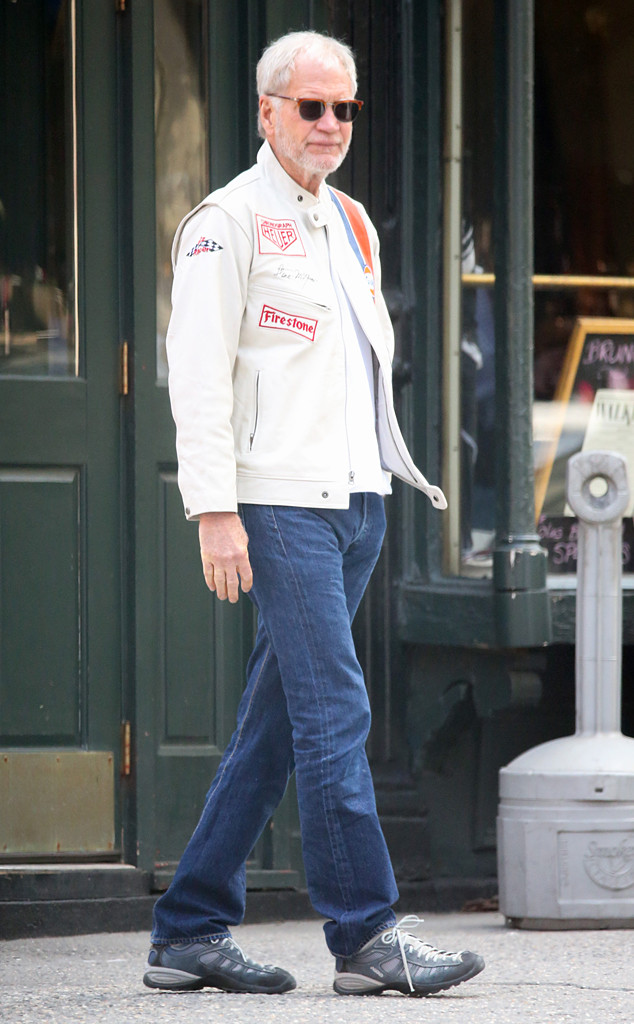 Dave Spencer/GC Images
David Letterman's retirement looks...kinda hairy!
The 68-year-old recently debuted a new mustache and beard, weeks after retiring from his job as host of The Late Show on May 20, more than 21 years after the series' debut. He was seen sporting his scruffy look while walking in New York City, where he lives and where the program is filmed, decked out in sunglasses, a white leather racer jacket, jeans and sneakers.
His successor, Stephen Colbert, also grew what was dubbed a "Colbeard" after leaving his Comedy Central series The Colbert Report and shaved it off, gradually (while debuting amazing styles such as the "Half Wolverine"), for a promo video for The Late Show. The 51-year-old host will make his debut on the program in September.